Who We Are: Josh Merryman, Director of Channel Development
Josh Merryman leads relationships with Arable's channel partners around the world. His deep agricultural experience up and down the supply chain combined with drive, curiosity and a passion for competition (broomball, anyone?) make him one of the best. Read on and see why he says he'd do the job for free.
While many Arable employees set up a Mark device in their gardens, Josh Merryman, Director of Channel Development, keeps his in his home office. That way, he can lift it into the frame during video calls with customers from Argentina to Australia to show scale, portability, and ease of use. Then, he drums his fingers on the blue top to mimic the raindrops that bounce off the disdrometer and become part of the billions of Arable infield data points. "I like to work smarter, not harder," Josh says. "I'm constantly looking at the way we do things and have at least three ideas on how we can make improvements."
With a background in crop science and business, Josh has done just about everything in agriculture. This makes it difficult to summarize the depth and breadth of his experience. During a 12-year tenure at Monsanto, he traversed departments to gain a diverse set of skills up and down the supply chain, from research to retail, small scale to large. "It's given me a good understanding of what value-add means to each of those different segments and the tools they need to make it happen," Josh explains.
Recently, he led meetings in Ukraine where a 100-year moratorium on private land sales has just been lifted and large producers like MHP operate in tandem with smallholder farms. At a field day in Kyiv, his deep understanding of agribusiness–and genuine warmth and curiosity about the world–helped him communicate without speaking a word of Ukrainian.
"In some ways farming is a very universal language. Planting a seed of corn in Ukraine is no different than planting a seed of corn in the U.S. or Brazil," Josh says. "Even with a large language barrier, we were all looking at the same planter, and with a bunch of head nods and pointing, we were able to get on the same page."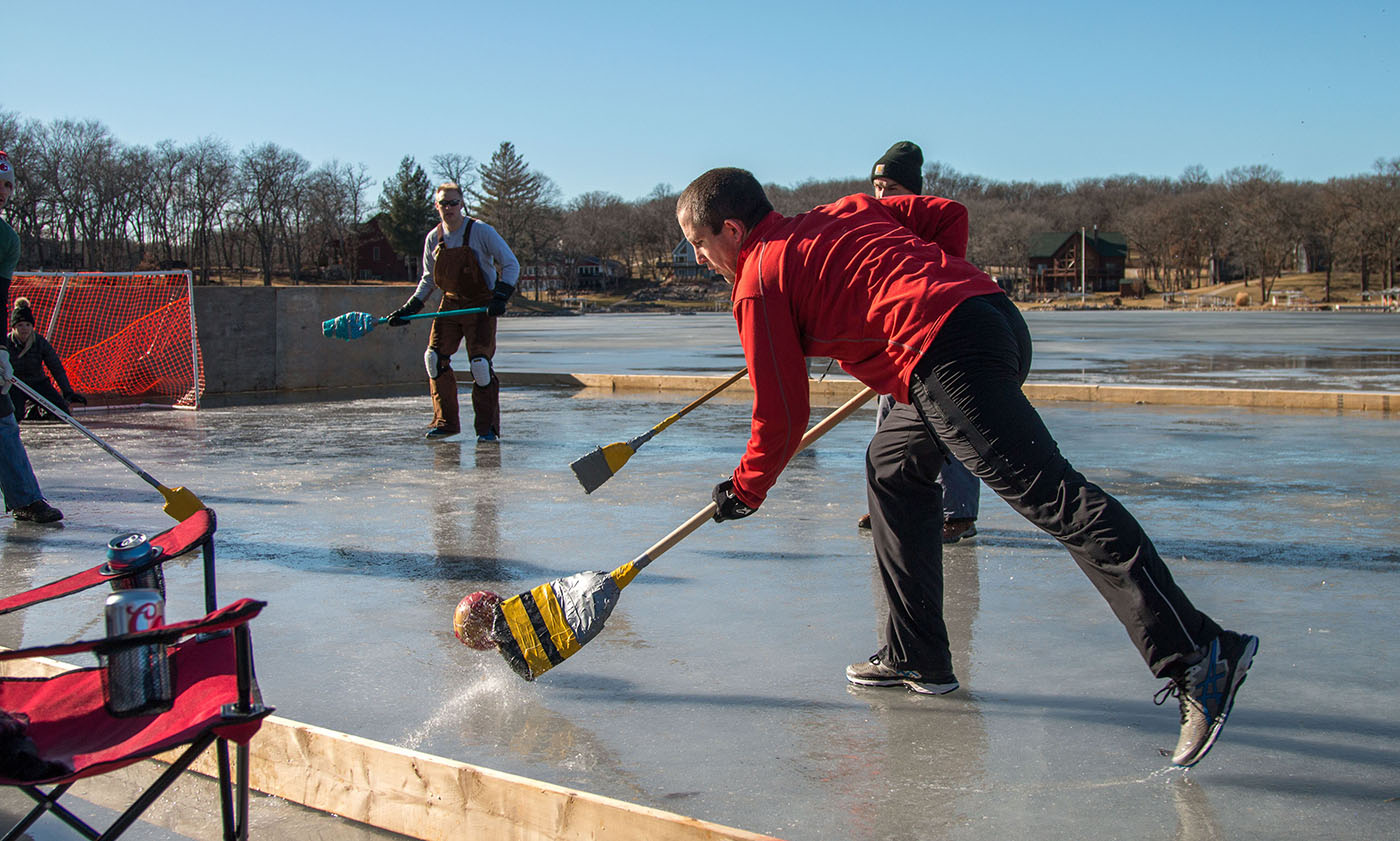 Josh counts leadership and clear communication as strengths in his personal life as well. Having spent most of his life in America's heartland, he leans on these traits to build meaningful–and fun–traditions with friends and family. One such passion is broomball, a game similar to ice hockey, but played in street shoes with duct-taped brooms instead of sticks. For 10 years, everyone met at his parent's house in Panora, Iowa to set up the DIY rink on frozen Lake Panorama and get the rowdy tournament going. Now parenting young children, he's put the tradition on hold, but there's talk of bringing the next generation into the fold soon. "We're waiting for the right time to put it back together and show them the shenanigans we used to get up to," he says.
At work and play, Josh is driven and committed. He votes in every election and makes time for an annual ski trip with the boys no matter what. He also enjoys–and excels at–the occasional poker game. He once pushed online poker to the max, playing nine tables at a time until he won almost enough for a downpayment on a house.
The ultimate win? Making a difference. "I'm passionate about helping farmers, enabling solutions that are going to help them produce more off their ground in a more sustainable way," Josh says. "It sounds cheesy, but there's a sense that you're doing something bigger with a higher calling. You really are feeding the world."