Who We Are: Eliza Wright, Arable Customer Success Associate
When customers contact Arable, it's Eliza Wright who answers. Genuine, compulsively punctual, and an intuitive problem-solver, she makes troubleshooting easy, and sometimes even fun. Read on and learn why she says farming is just part of who she is.
Eliza grew up in the Garden State on a steady diet of Jersey tomatoes and the political folk heroes like Pete Seeger that her parents kept spinning on the turntable. At Princeton University, she studied both English literature and environmental science, disparate interests that led her to different parts of campus and distinct points of view. She draws on all of it (and then some) as Arable Customer Success Associate.
While Eliza finds every aspect of food fascinating, from farming to groceries to cooking, it's clementines that she loves best. They remind her of the fruit her great grandfather brought when he visited. "They were ugly oranges, the ugliest you've ever seen, but magical and incredibly delicious," she says, "because he grew them."
Growing up, Eliza spent summers and holidays on her grandparents' ranch on the Florida panhandle. It's a special place where four generations have grown crops and grazed four types of cattle for decades. She still visits and recently weathered part of the pandemic there, keeping her grandmother company and fielding customer inquiries from the farmhouse front porch.
"I like to talk to the farmers and agronomists because they remind me of my family," she says, "and I really like setting them up for success."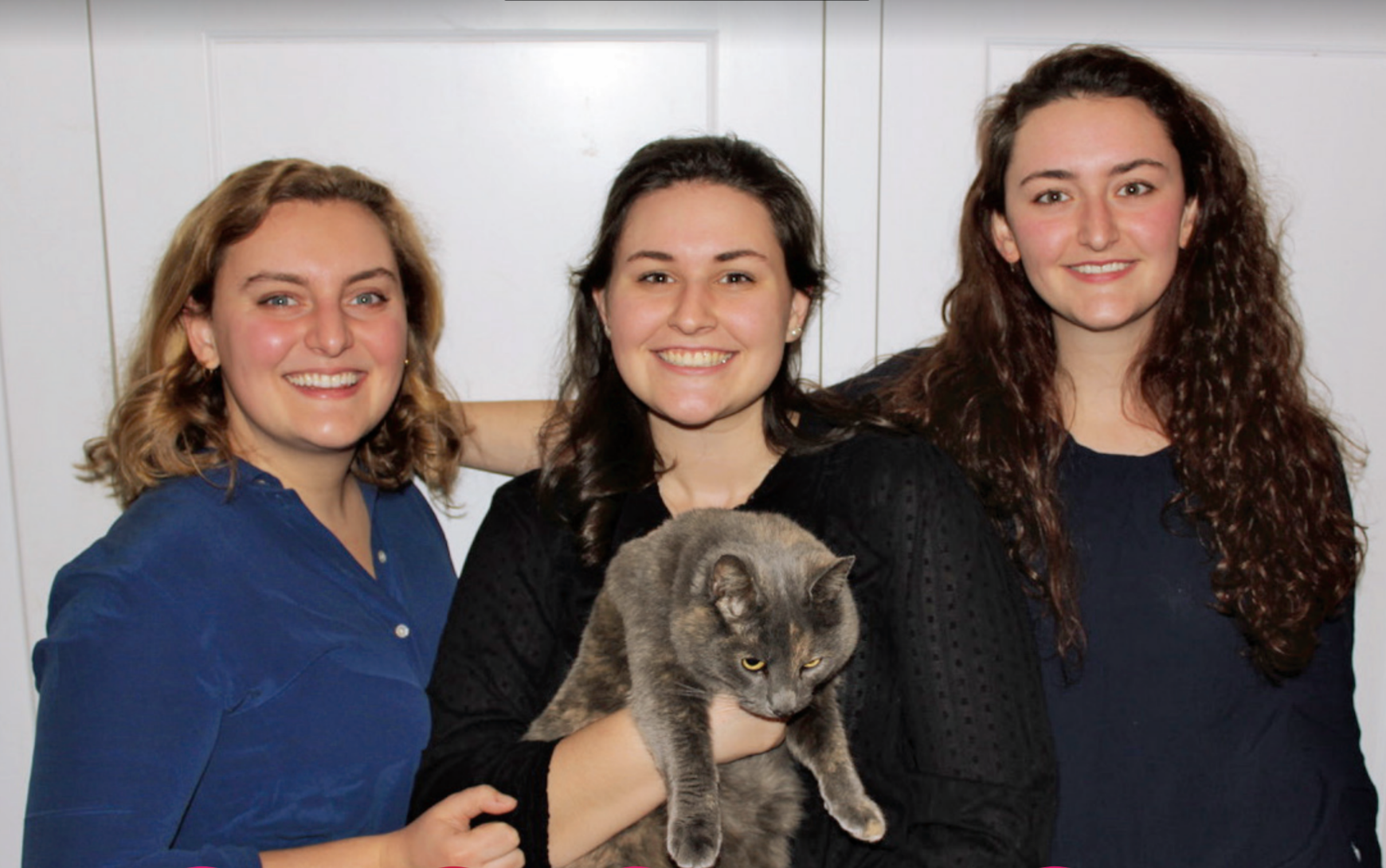 Eliza (left) with her sisters and cat.
Before joining Arable, Eliza worked at Ironbound Farm, an agricultural startup that revived a local heirloom apple variety and now produces hard cider with the central Jersey fruit. She gained many experiences there, including a few days harvesting in the field. "Working for a startup is great because there are lots of different opportunities and you learn from every single one of them," she says.
While Eliza collaborates with just about everyone at Arable during the week, she likes to spend her free time outdoors gardening or hiking. She's also currently apartment hunting in Brooklyn. She may be moving to the biggest city in the US, but she remains connected to her cousins who are real cowboys down south, roots running deep. "Farming is just part of my DNA," she says, "It makes me who I am – and I wouldn't have it any other way."