Who We Are: Rajeev Bharol, Senior Firmware Engineer
Ever wonder why Arable Mark devices are so easy to use? It's in the DNA. Rajeev Bharol, Senior Firmware Engineer, writes the code that integrates powerful agronomic models with ground-truth data to create our sleek and intuitive customer interface. Here's what makes him tick.
Rajeev joined Arable soon after the company launched, and has been running hard ever since. He designs firmware upgrades for our devices and fixes bugs and outages, often working overtime to get our customers back online as soon as possible. The fast pace and late nights are worth it, he says. "I love doing these things. What I've learned in four years here would have taken 10 at another company."
After growing up in Himachal Pradesh, a north Indian state known for beautiful Himalayan valleys, Rajeev's career took him to Boston and then Silicon Valley. He's lived in northern California ever since, raising his family in Gilroy, a food and agricultural center known as "The Garlic Capital of the World."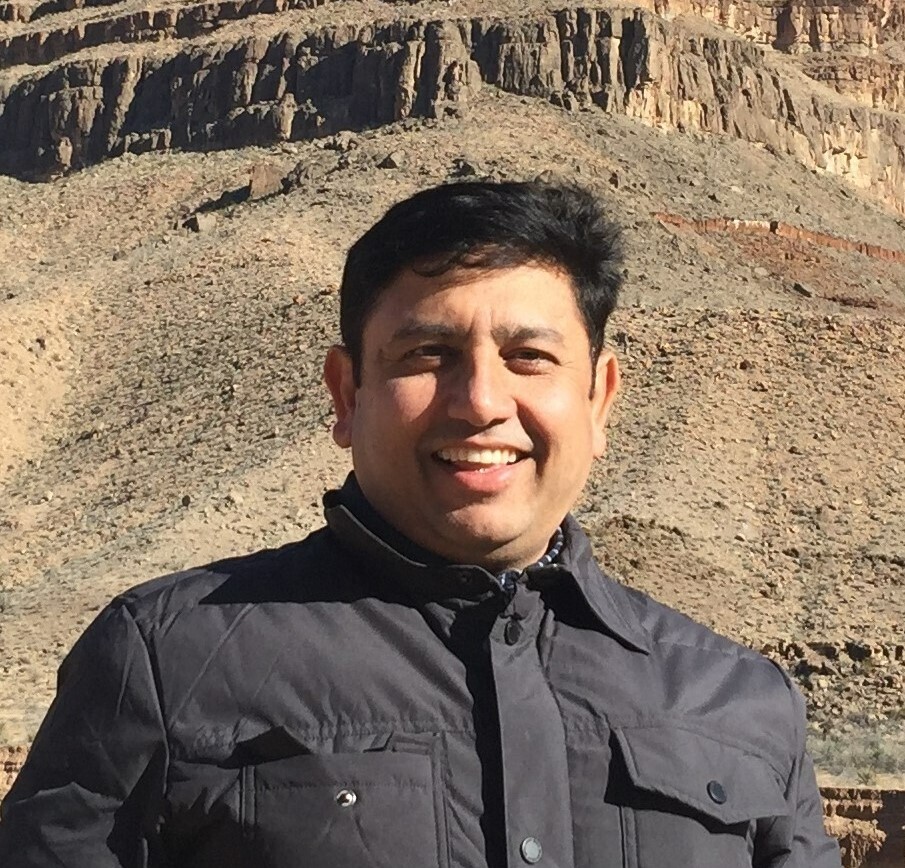 When he's not composing the code that makes Arable so powerful and easy to use, he writes ghazals, an ancient form of poetry that dates back to 7th-century Persia, and something he's studied for 15 years. "When I'm thinking about ghazals, I get into a different mental mode," Rajeev says. "I forget about the firmware and all the technical things and switch to the artistic side." 
Ghazals are built on a series of five to seven couplets that often express matters of the heart, and sometimes societal woes or other themes. The challenge is to convey deep, complex thought in just two rhyming lines. Rajeev finds the creative process relaxing. "You have to be attuned to the world and feel the subtle things. Your frequency has to match your surroundings and the people around you."
Another meaningful, low-tech activity he enjoys is Vedic astrology. "It started with curiosity," Rajeev says. "I wanted to know if it works, and if so, how and why it works." To find out, he studied with two teachers, one who showed him how to create charts, another who taught him to read them. His practice grew into a side hustle, but once he joined Arable he found himself short on time and put his business on hold. 
Friends and family, however, still know where to find him. "I've seen hundreds of charts in the last 20 years and still do astrology all the time," Rajeev says. He now averages five readings a month, but only as favors. "People come back because they find it accurate. That's the feedback I get and it's something that I just love to do."
Like taking the time to connect with folks through astrology, Rajeev says he ultimately enjoys putting in long engineering hours. Arable's mission – to increase sustainability and resilience in agriculture – helps. "We are designing for the future – things that will help humankind," Rajeev says. "If you can increase the yields with a growing population, it helps everybody, not just us. It's good to be part of a team that's trying to achieve that."