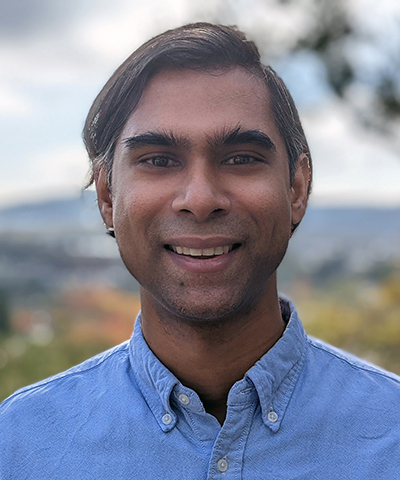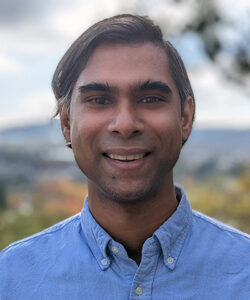 SAN FRANCISCO, Calif., November 18, 2021—Arable, a leading IoT-enabled SaaS agricultural technology company, announced today the appointment of Anand Desai as its Chief Financial Officer. Desai is a renowned business strategist and dynamic leader, and brings to Arable more than 15 years of experience in tech finance, operations, and new market development. Desai will oversee all aspects of finance and accounting, working closely with Jim Ethington, Arable's CEO, and the executive team as Arable enters its next phase of global expansion.
Prior to joining Arable, Desai served as the Senior Director of Corporate FP&A at HashiCorp, a leader in cloud infrastructure automation. He helped the company through a tremendous growth phase—Hashicorp recently filed for an IPO this month at a $10 billion valuation. Before that, Desai was Director of Business Operations at Rigetti Quantum Computing; during his tenure, they experienced more than 100% growth in employees and went from pre-revenue to commercial. Over the course of his career, he has held finance and leadership roles at Nest, worked on new category development at Google headquarters in San Francisco, led product finance at Google Maps, and worked at Microsoft as a financial analyst.
"Anand brings a wealth of leadership experience from a broad range of technology and SaaS companies that will be invaluable in helping Arable continue to scale in our next phase of growth," said Arable CEO Jim Ethington. "His dedication to our mission of increasing the sustainability and resilience of how we feed the world makes him a perfect fit for our team. We are thrilled to have him join us on our journey."
Desai's addition comes as Arable continues to receive industry recognition for its product innovation, including winning AgTech Breakthrough's IoT Monitoring Solution of the Year. His hiring demonstrates Arable's commitment to investing across the board to build the right leadership for sustainable growth.
"I'm excited to bring my experience in finance and technology together with my love for the natural world at Arable," said Desai. "I'm deeply motivated by Arable's mission to move the needle on efficiency and sustainability in agriculture, and I'm inspired by Arable's successful execution in a crowded market. Feeding the world's growing population is a global issue, and I'm thrilled to contribute to the mission as part of this talented and diverse team."
Desai received a dual degree in Finance and Liberal Arts from the University of Texas, Austin, and an MBA from the Massachusetts Institute of Technology Sloan School of Management.
####
About Arable
Arable helps the most innovative companies in agriculture to optimize decisions and understand crop outcomes through better data. Its integrated hardware, agronomic modeling, and software suite enable farmers, agronomists, researchers, processors, and food companies to understand the full crop system at the plant, field, and regional level. This helps reduce risk, improve productivity, and optimize for sustainability.
Arable continues to receive several recognitions, including the Irrigation Association's Best New Product of 2018, Plug & Play's Top 10 Ag Tech Companies to Watch in 2019, THRIVE's Top 50 Companies for 2020, and the 2021 AgTech Breakthrough "IoT Monitoring Solution of the Year" awards. Based in San Francisco, the Arable team is led by former Climate Corporation executive Jim Ethington, and brings a diverse set of experience across crop modeling, IoT, data science, software engineering, and farm management.
For more information on Arable's solutions and how the company is reshaping agriculture, visit arable.com. To see how they're building and expanding the team, view Arable's open positions at arable.com/jobs.