Arable Founder Adam Wolf Talks IoT on the Farm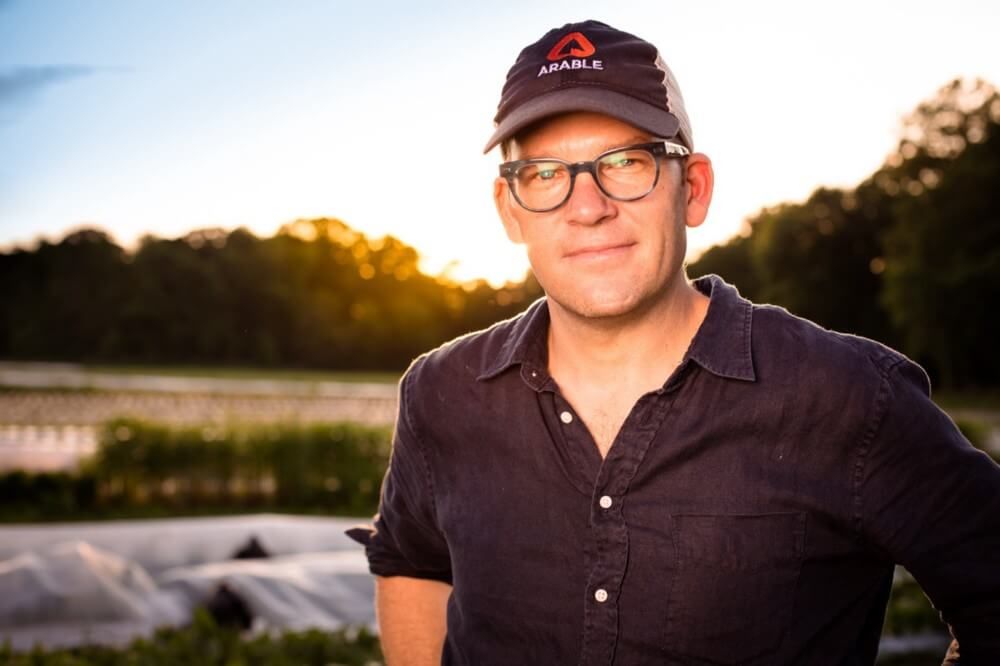 Arable Founder and Chief Scientist Adam Wolf.
Mediaplanet: How are your IoT solutions positively impacting your industry?
Adam Wolf: In order to feed almost 10 billion people by 2050, crop productivity and inputs efficiency will need to increase by farming smarter. Precision agriculture and digital farming empower individual growers to capture incremental improvements and cost savings. With greater insight, growers can do better on all tasks across fields. Producing higher quality foods and better managing our resources provides them a tremendous competitive advantage. With even single-digit increases in yield, we experience compounded growth in profitability; the resulting impact leveraged over 4.62 billion global agricultural acres (USGS 2017) would be profound.
MP: What is one technology trend that your sector should be embracing going into 2019?
AW: Connected Supply Chains for greater efficiency, quality, and traceability. Agricultural enterprises lack visibility into their supply chain, with critical data isolated across diverse departments: planning and management, production and operations, processing and marketing (not to mention the data that remains in silos across businesses or individual growers). These departments are all linked by a common need to know the state of crops growing in the field. A connected supply chain immediately improves traceability and quality throughout this process and solves the issue.
There is a wealth of value locked up inside agricultural enterprises waiting to get out. If only it were placed in the right context with other data, and presented in ways that empower decisions, it could bridge dependencies across various departments, regions and businesses.
MP: How will IoT continue to revolutionize the customer experience?
AW: Our customers are growers, food brands, agribusinesses and technology companies with networks of growers. Growers who learn from digital tools and connected fields are empowered to invest in change that facilitates compounded profitability, leading to more efficient management over expanded acreage. Growers who take a business-as-usual approach lack the evidence to guide future investment and decisions, leading to decreasing margins.
There is also a real desire from the end consumer to connect with the origin of food, ever more sophisticated than "organic" or "local." Everyone is yearning for there to be greater integrity in the food industry. IoT enables connectivity, traceability and transparency with supply chain ramifications that benefit everyone from our customers to our customers' customers.
MP: What are some challenges of IoT adoption and how can they be overcome?
AW: Agriculture is the ultimate "old industry." It is an industry built around individuals with deep experience and outstanding judgment. On one hand, digitizing agriculture means capturing the insights of those professionals. On the other hand, many of those folks are retiring, leaving young professionals with far larger lands to manage. Growers only have so many seasons and approximately 40 harvests to learn, innovate, and cultivate throughout their entire career. There is no way to maintain our current productivity, let alone increase it, in the face of an exodus of expertise, without adding digital tools to monitor, manage, predict and share data. Additionally, with these tools we can capture shared experiences over multiple harvests, whether at one farm over the years or at many farms during one season, amplifying lessons learned across space and time.
MP: In your opinion, which other industries will benefit most from IoT innovation in the near future, and why?
AW: An area of particular interest is insurance. How can you make people bankable, when, in many parts of the world, social media is the only piece information that an insurer has? By characterizing the risk of drought and disease outbreak, suddenly farmers become bankable. This has huge impacts on not only productivity, but also deforestation. For example: the average cacao farm grows a tenth of the best farm, simply because they cannot receive a loan to get inputs. In order to slow deforestation, improve the rate of financial capital. This will increase an ability to buy inputs and instantly intensify production, slowing deforestation.
Complete interview: Tech Experts Talk How IoT Could Advance Key Industries