The Future of

Crop Intelligence

Is Here
All-New Mark 3 and Arable Vision Unlock New Possibilities in Digital Agriculture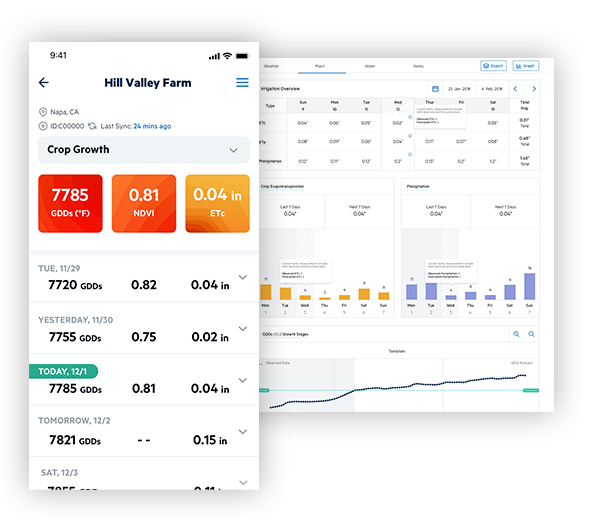 "At Arable we believe that better data drives better decisions. With Mark 3 and Arable Vision, we are setting a new standard not just in complete, trustworthy data, but also actionable insights — and doing it all in one simple solution."
Jim Ethington, CEO of Arable
In-Field Crop Information: More Complete, Reliable, and Easier to Access Than Ever
Arable uniquely combines weather, plant, and soil/irrigation data with advanced modeling and machine learning for comprehensive, real-time crop insights—all in a single, easy-to-deploy system. With the latest generation of Arable, the industry's smartest crop intelligence solution is now even smarter, giving you more of everything you need to optimize productivity, sustainability, and profitability.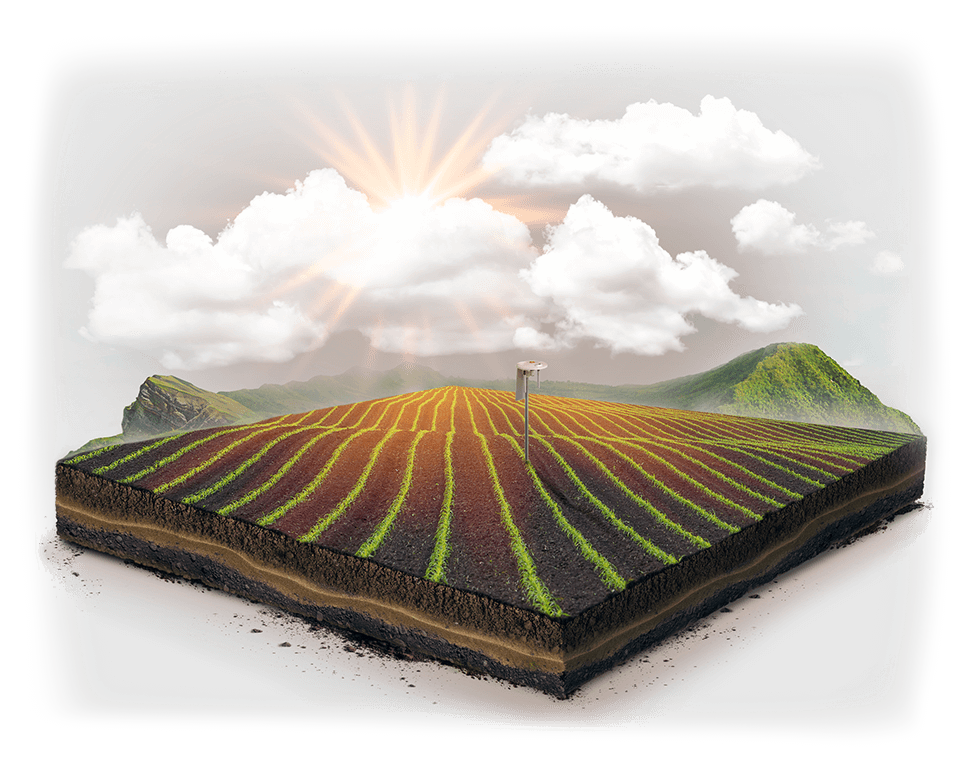 Temperature
Precipitation
Pressure
Humidity
Wind
Vapor Pressure Deficit
Dew Point Temperature
Solar Radiation
Forecasts
Frost/Heat Alerts

Contextualized Crop Photos
NDVI
Chlorophyll Index
Crop Evapotranspiration (ETc)
Leaf Wetness
Growing Degree Days
Crop Water Balance
Canopy Temperature
Heat Stress

Available with auxiliary sensors
Soil Moisture
Soil Salinity
Soil Temperature
Irrigation Pressure
Arable Mark 3


In a Field All Its Own
Re-engineered from top to bottom, the Arable Mark 3 is more innovative, reliable, and robust in every sense. It is the one in-field sensing and monitoring device expressly designed to help you reach the full potential of digital agriculture.
Unrivaled Simplicity
Lightweight and portable IoT sensing device sets up in minutes and requires zero maintenance.
Advanced Crop Sensing
Pre-integrated sensor suite delivers accurate and actionable real-time insights into environmental conditions and crop performance.
Contextualized Imagery
Built-in 5MP camera provides crop images in context with environmental conditions for remote scouting and rapid problem solving.
Farm-Tough Durability
Built to withstand harsh farm conditions. Rugged, waterproof housing resistant to water, dust, and chemical ingress (IP67-rated).
Reliable Operation
Solar powered with long-lasting battery and robust cellular antenna enable reliable operation wherever crops grow.
Introducing Arable Vision


View Your Crops in a Whole New Light
Arable Vision is a true game changer for crop monitoring. It opens the door to a range of new insights such as real-time growth-stage tracking, plant stress identification, visual record keeping, and continuous phenotyping.
The solution is powered by a 5MP camera integrated into the Mark 3 giving you daily contextual images of your crop. By placing those images in context with weather, plant, and soil conditions in the field, you always have the big picture.
Better Labor Efficiency
Save scouting trips to the field and optimize fieldwork by knowing the crop stage and conditions at all times.
Improved Collaboration
Share photos appended with notes and rich, contextual data to improve decision making and solve problems faster.
Reduce Risk Through Remote Diagnostics
Identify signs of water stress, pest and disease pressure, and nutrient deficiencies earlier than through field visits alone.
Enhanced Traceability
Capture visual records throughout the season for sustainability verification, traceability for regulatory compliance, insurance claims, and more.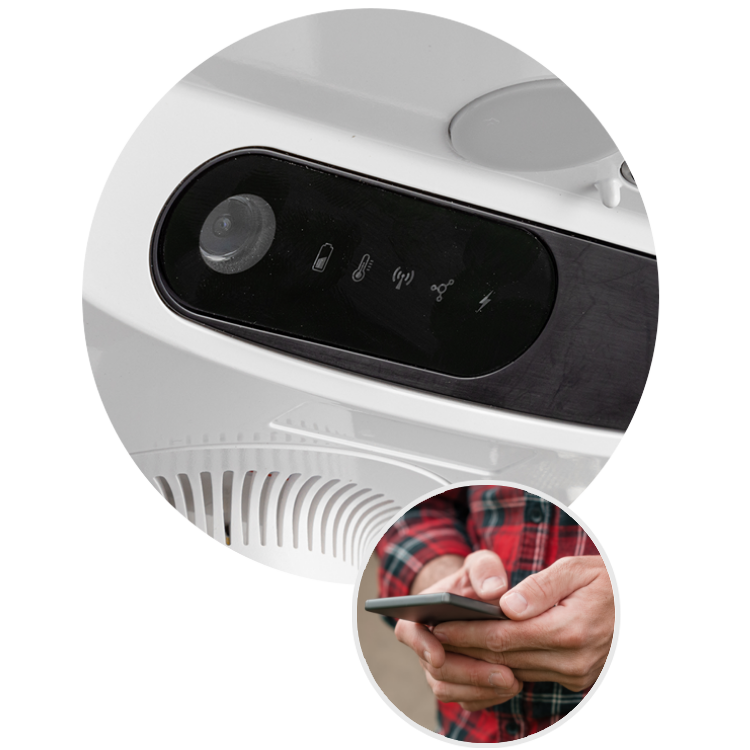 Don't miss out!
Sign up to receive updates on Mark 3 availability and advancements.
Future Ready by Design
Deploy today, keep pace with tomorrow—and protect your investment.
The Arable Mark 3 is designed to grow smarter over time. It comes fully loaded with the latest sensing, communications, and power technologies you can take advantage of today, including:
Research-grade 22 narrow-band spectrometer
High-precision thermal sensor
Sonic anemometer
5MP camera
6W solar panel with high-efficiency battery
High-powered antenna
But that's only the beginning…
The Mark 3 also has future capabilities built in, like long-range Bluetooth and edge machine learning, that will activate as those newer technologies come to market—all through your existing device. No need to purchase new hardware. Now that's smart!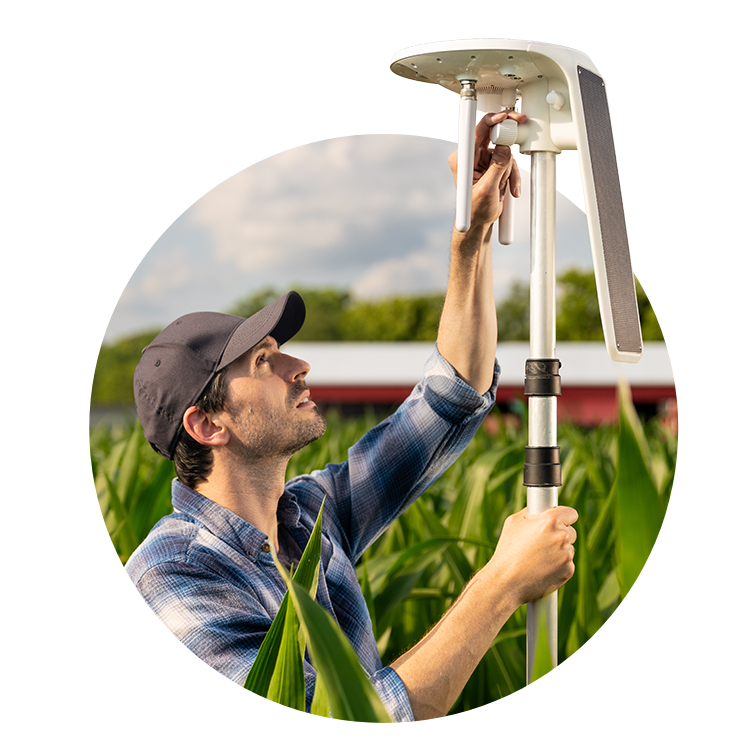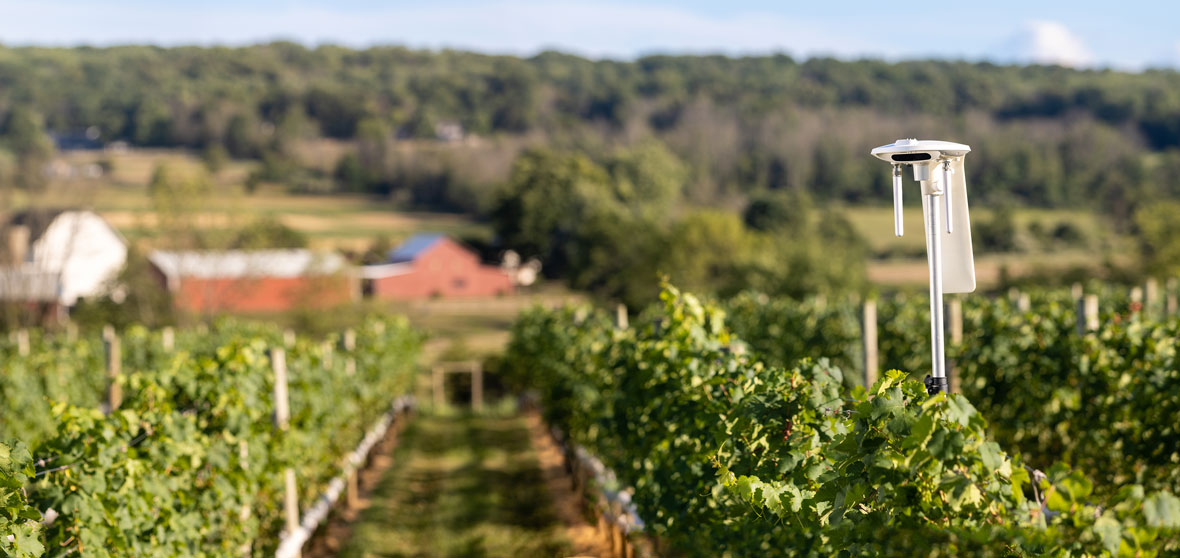 Trusted by Leaders in Food Production and Agriculture
With Arable, hundreds of customers in over 30 countries achieve better outcomes in research and development, irrigation management, input optimization, resource planning, sustainability verification and more.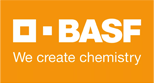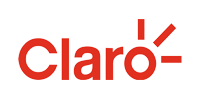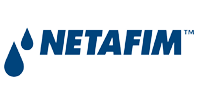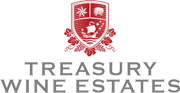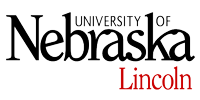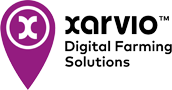 Arable Mark 3 Is Available Now!
Contact Us to Learn More