Total crop intelligence. One simple system.
In one intuitive solution, Arable delivers unparalleled levels of visibility and insight by putting daily crop images, forecasts, as well as real-time weather, plant, soil, and irrigation intelligence all at your fingertips. With Arable you'll see more, know more, and be empowered to grow more.
Environmental
Temperature
Precipitation
Pressure
Relative Humidity
Solar Radiation
Wind Speed*
Wind Direction*
Vapor Pressure Deficit
Sunshine Duration
Dew Point Temperature
Sea Level Pressure
*Requires auxiliary sensor.
Plant
Daily Crop Images
Evapotranspiration (ETo, ETc, replacement ETc)
Growing Degree Days
Growth Stages
Leaf Wetness
Crop Water Balance
Crop Water Deficit
Heat Stress
NDVI
KCNDVI
Chlorophyll Index
Chill Hours
Canopy Temp
Soil & Irrigation
Soil Moisture*
Soil Temperature*
Soil Salinity*
Irrigation Start & End Times*
Total Irrigation Run Time*
Last Irrigation Run Time*
Applied Irrigation*
Proximity to Refill Threshold
Irrigation to Replace ETC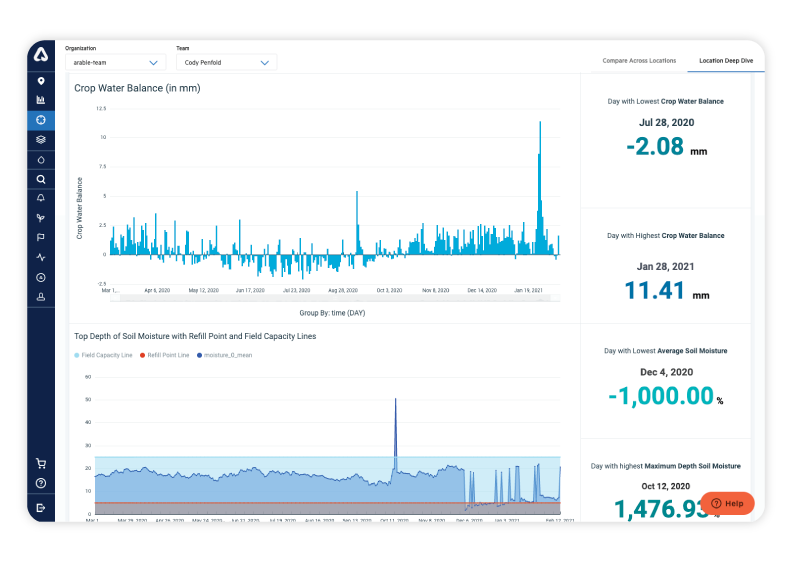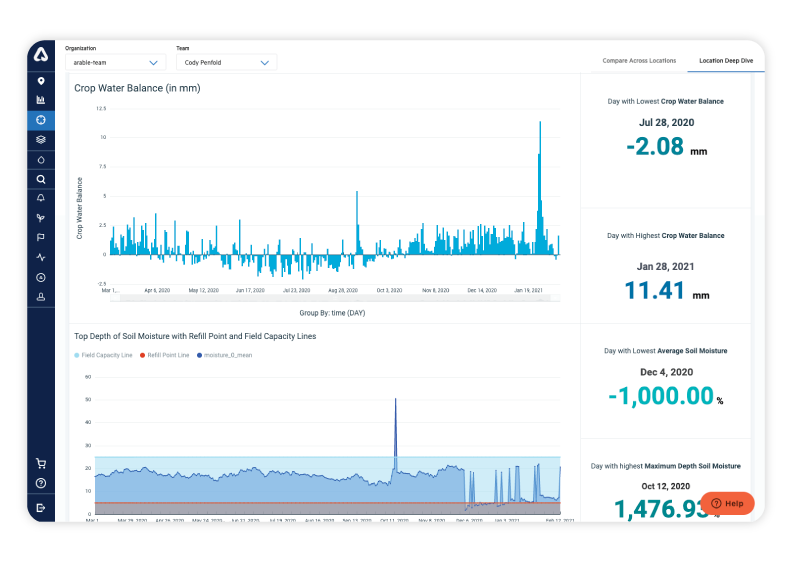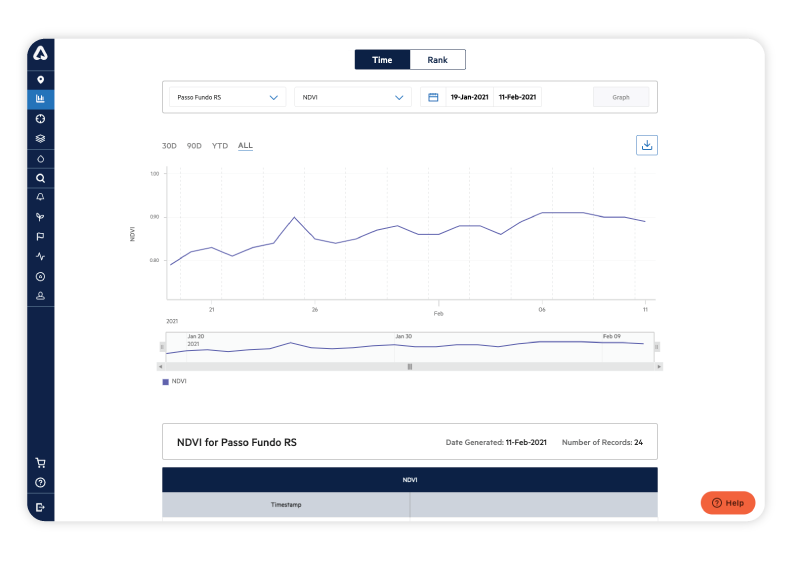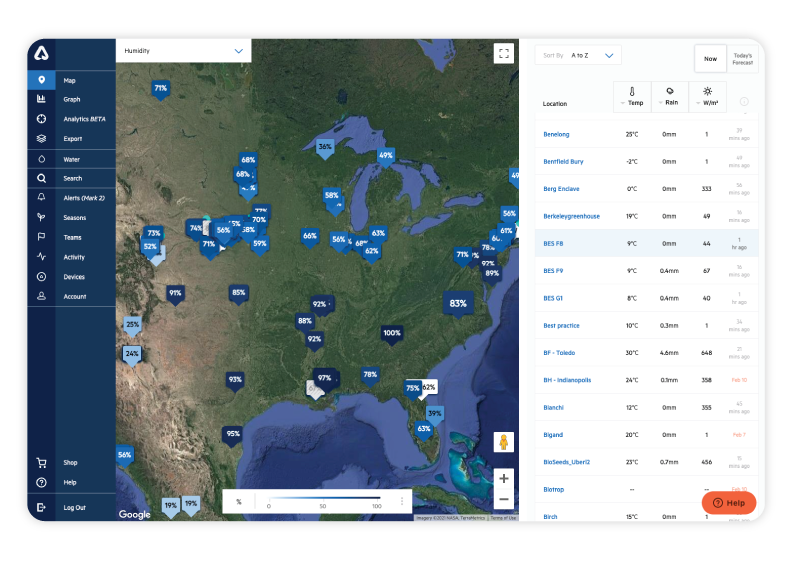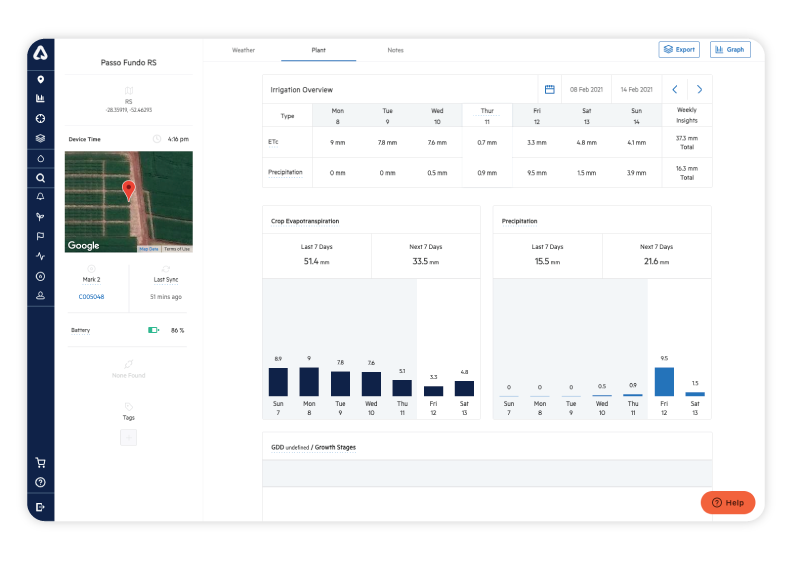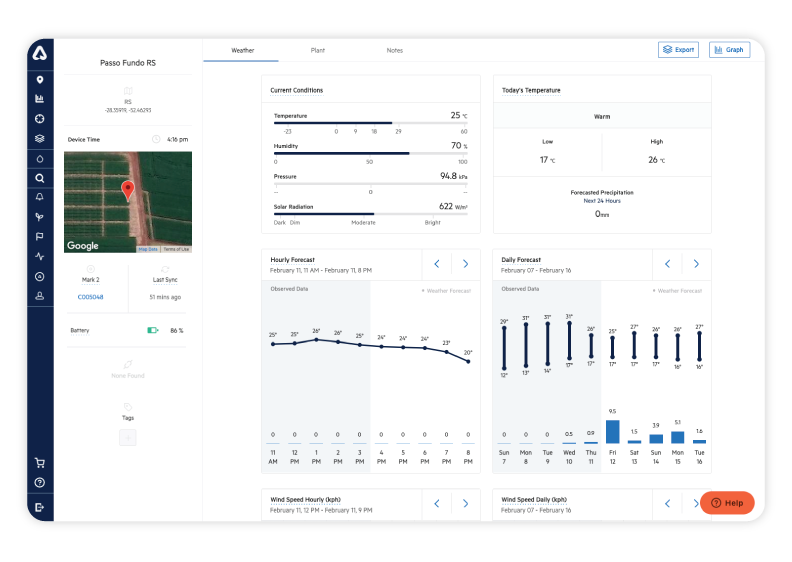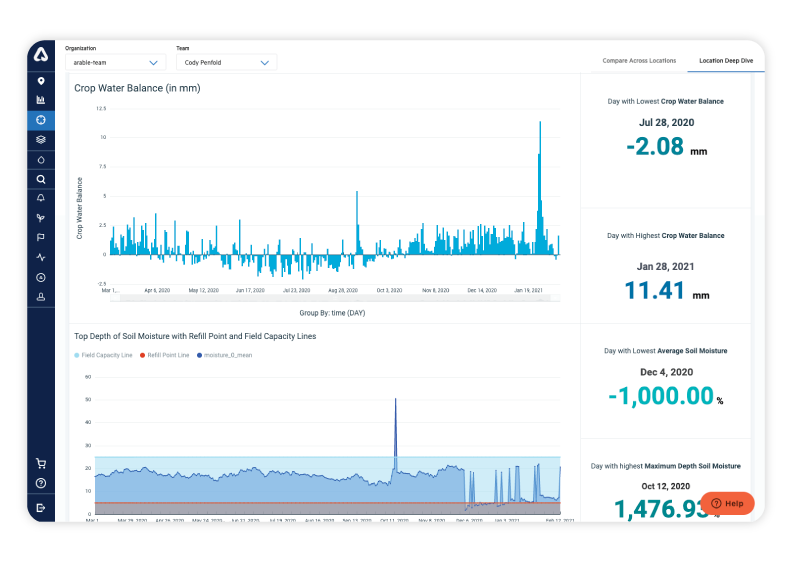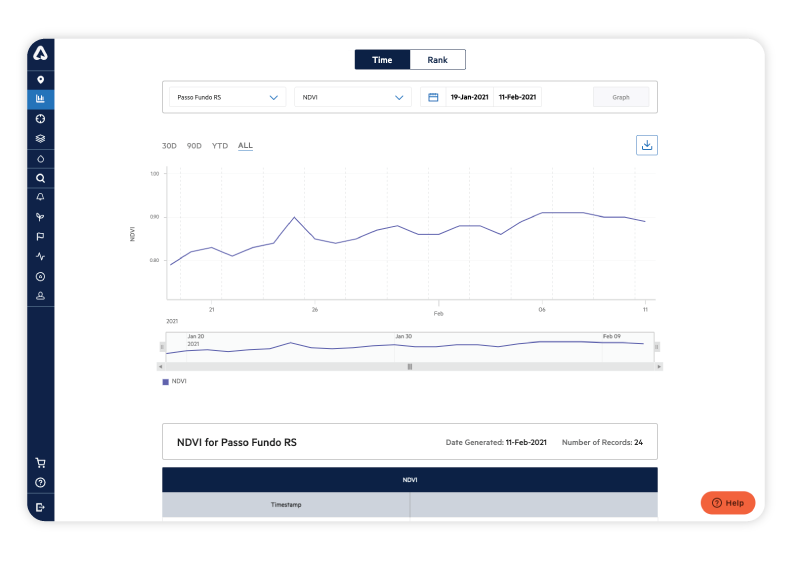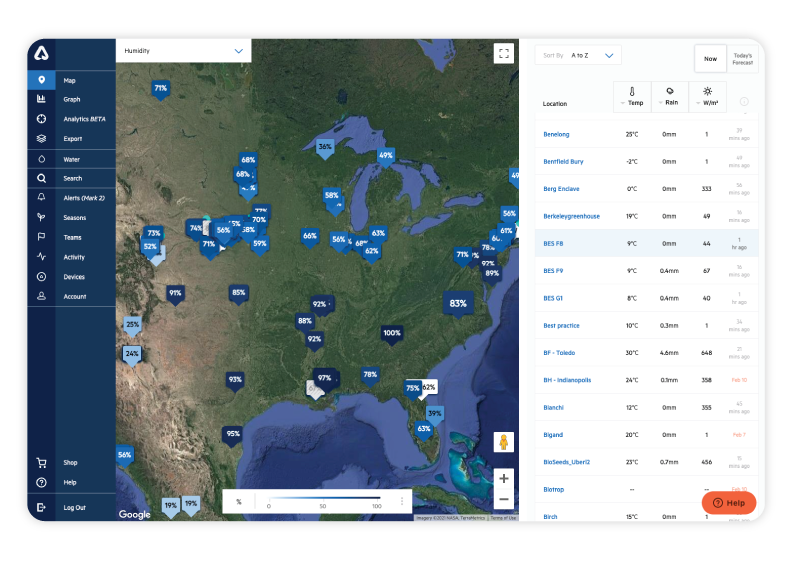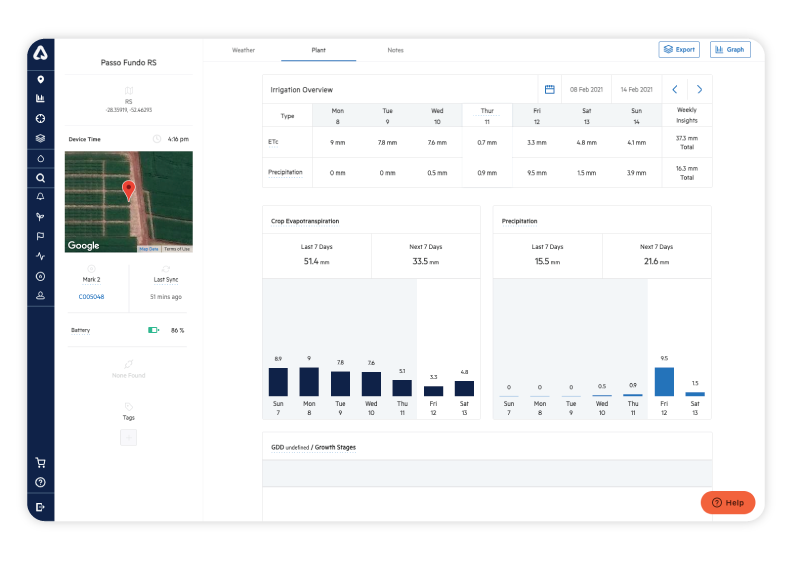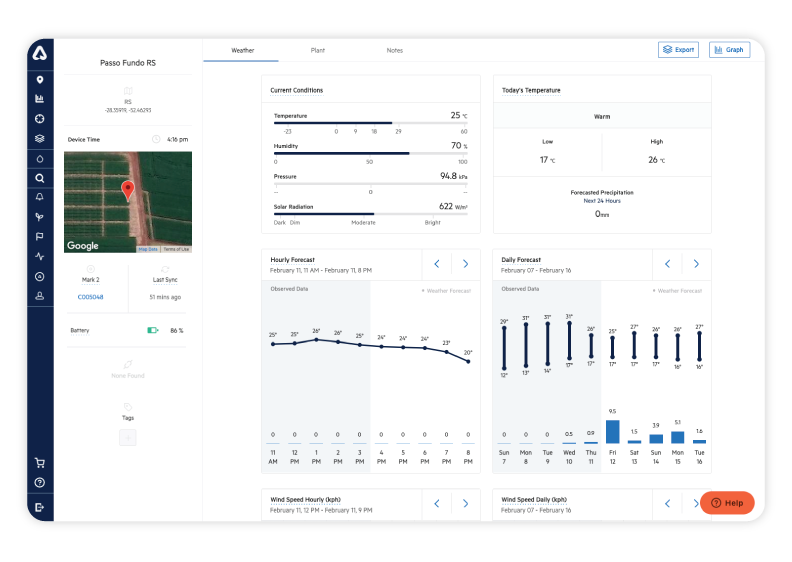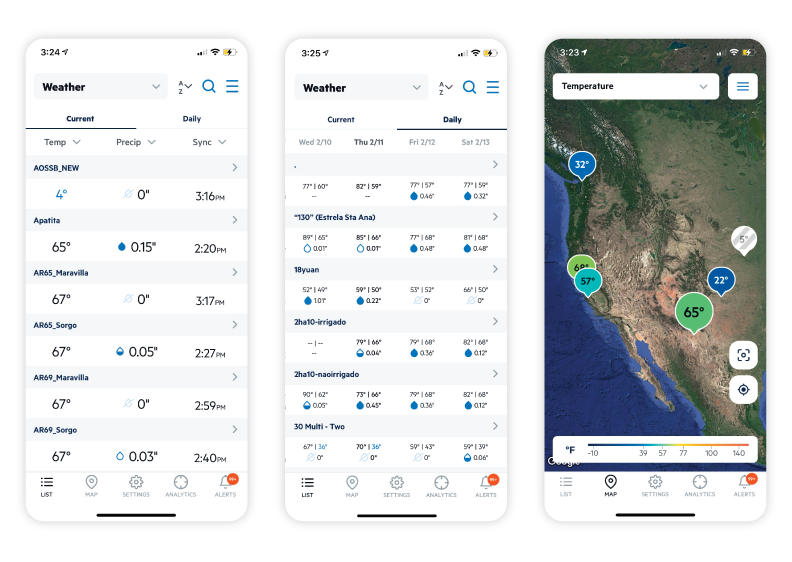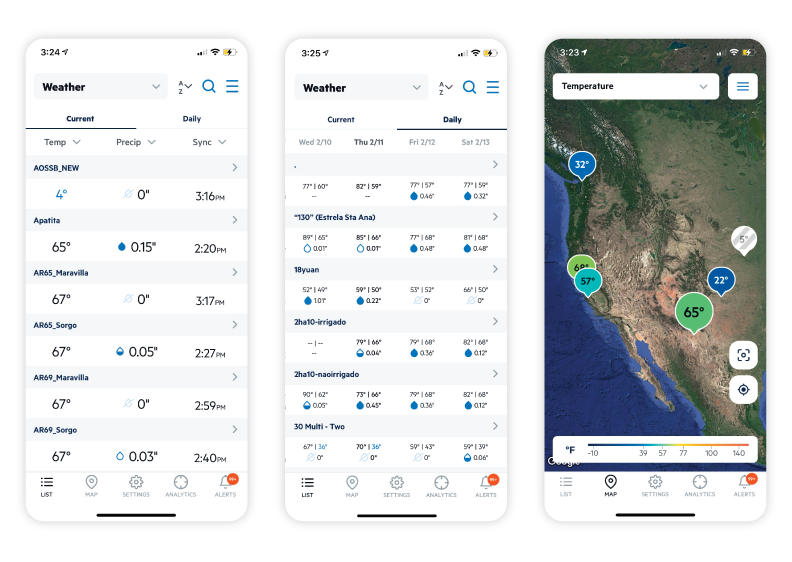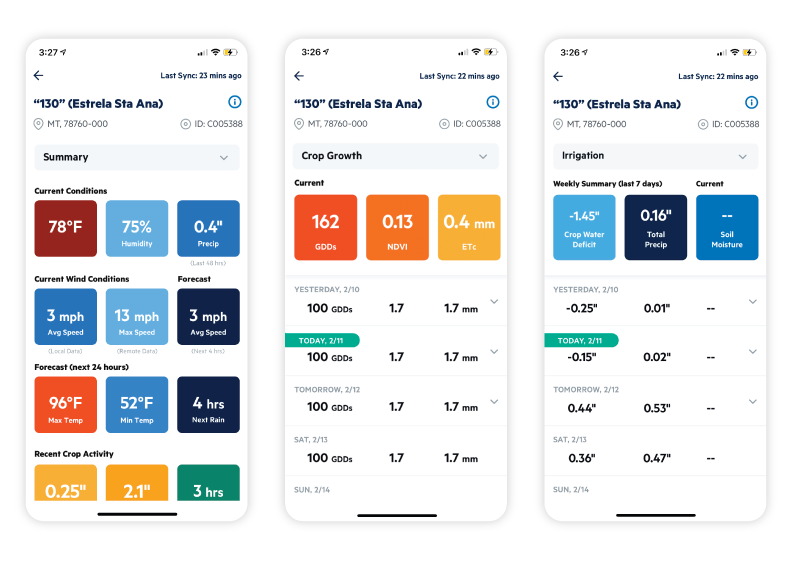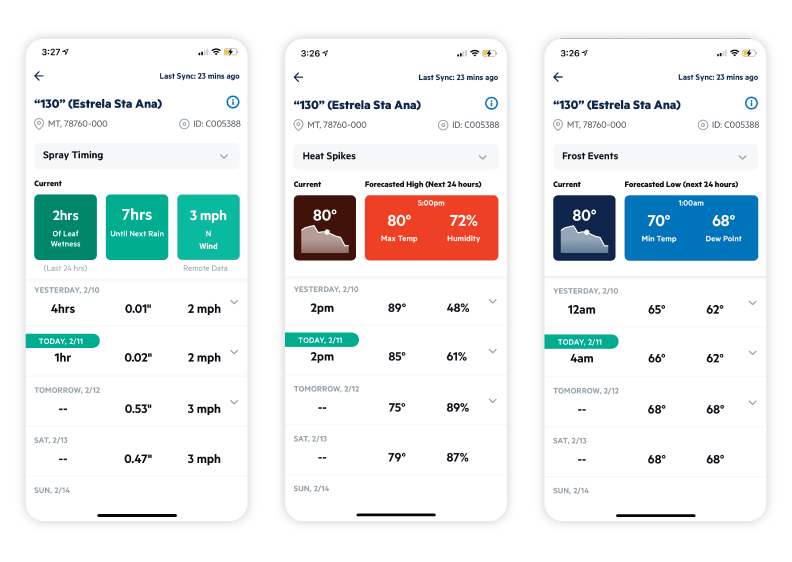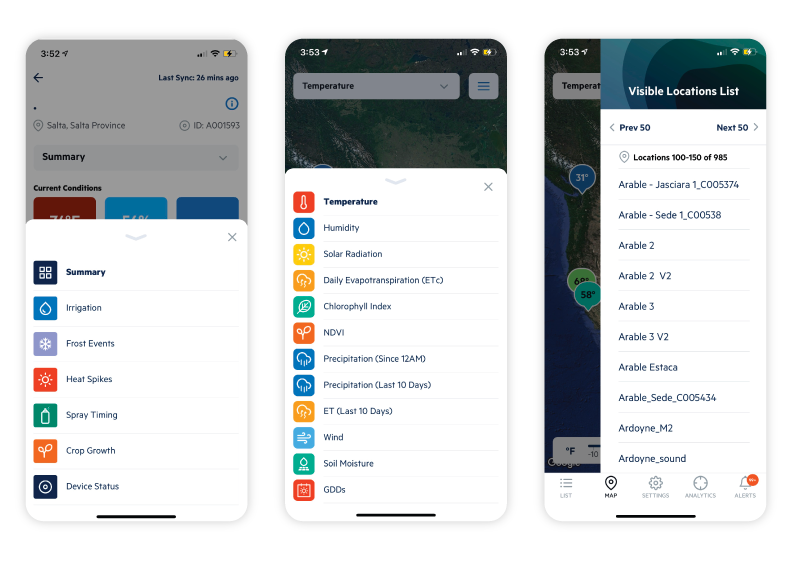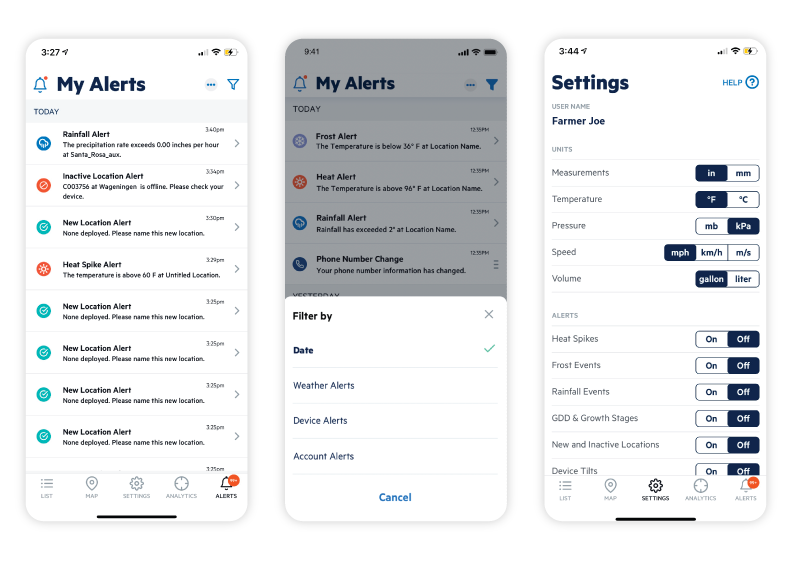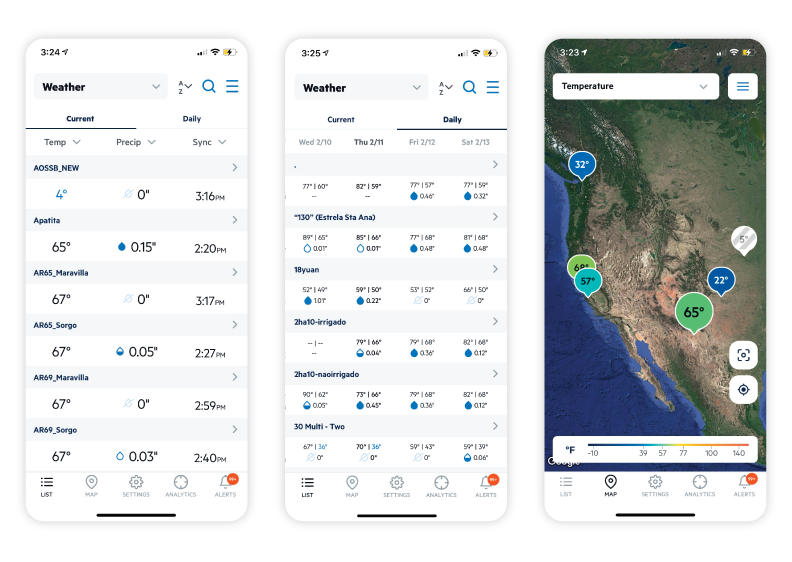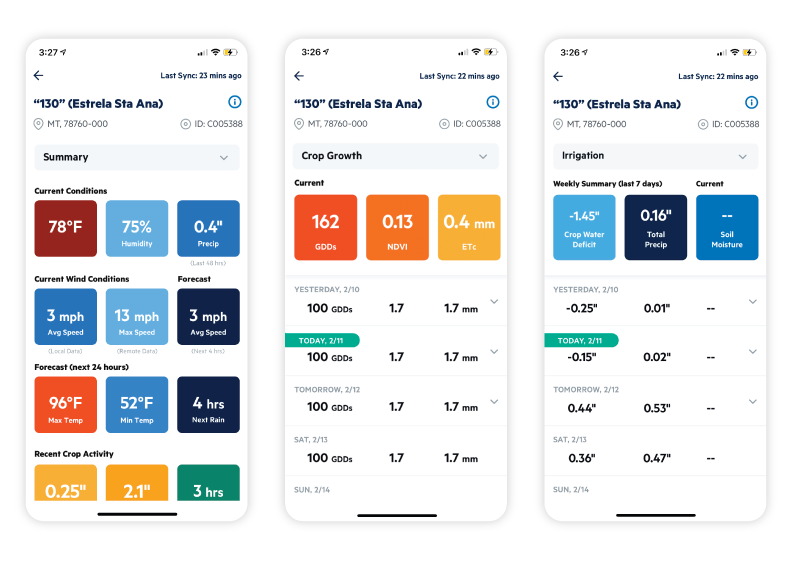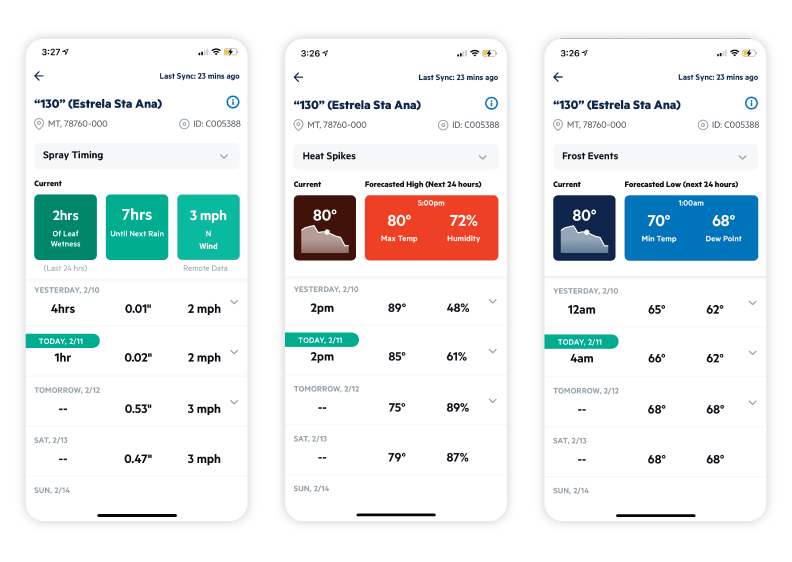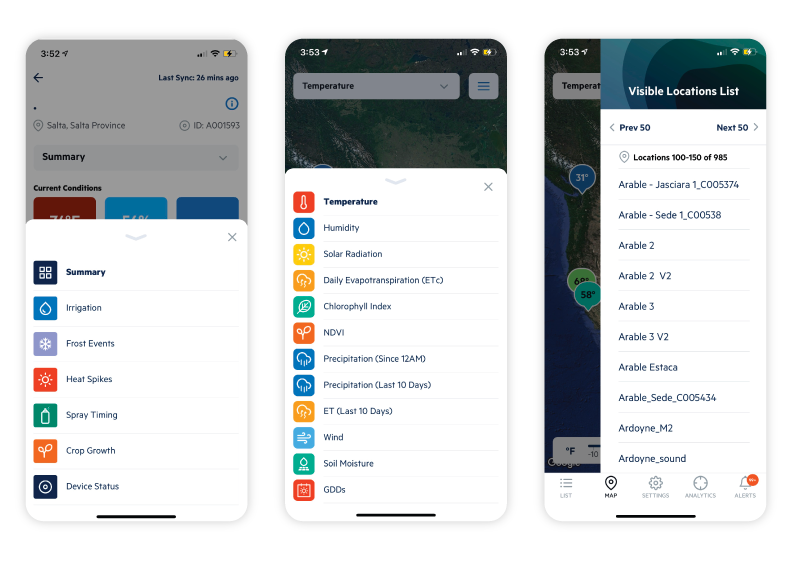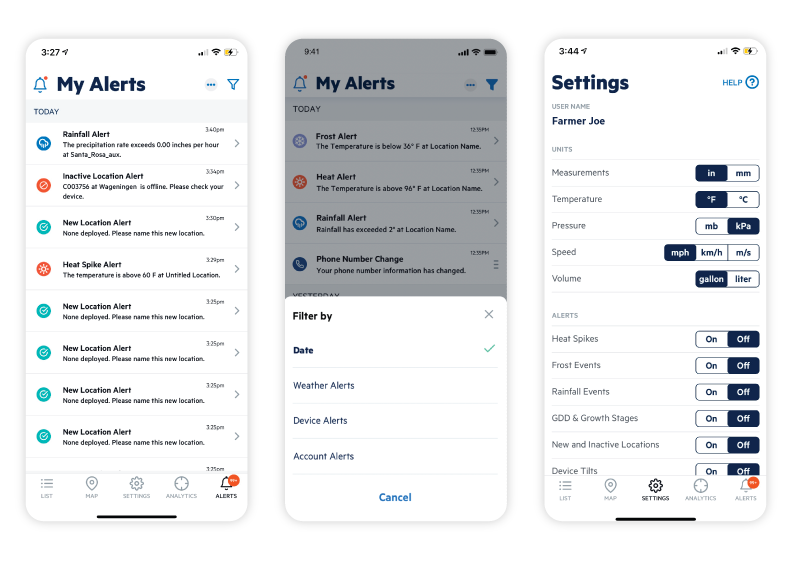 Add Arable Data to Any System with API Integration
Bring the accuracy and coverage of Arable data to your favorite digital apps and systems—quickly and seamlessly.
Introducing Arable Water & Arable Vision
Unlock new levels of in-field visibility and intelligence with Arable's latest innovations.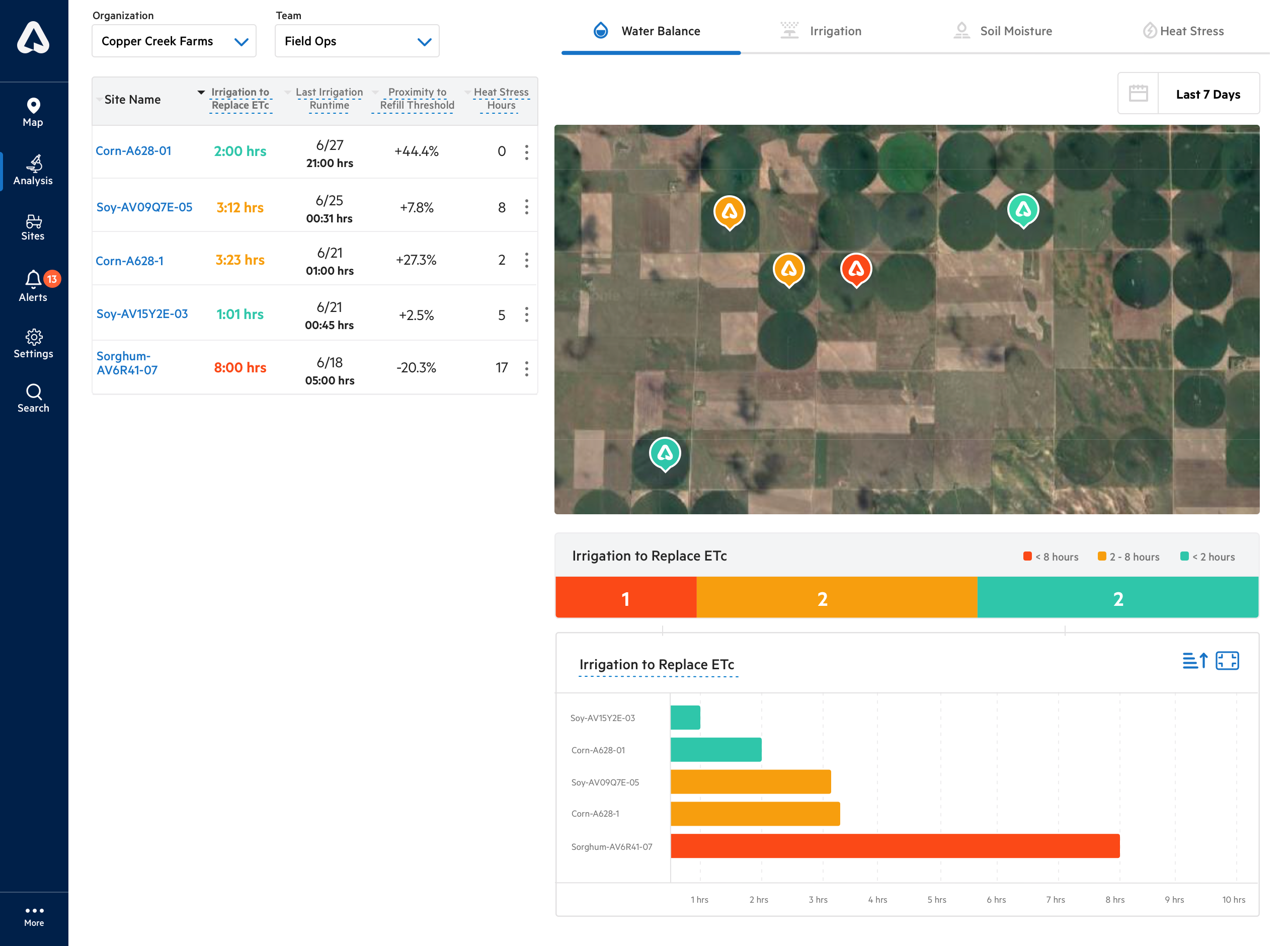 Arable Water
Enhance crop quality and sustainability with deep insight into your crop's water needs and actual irrigation events.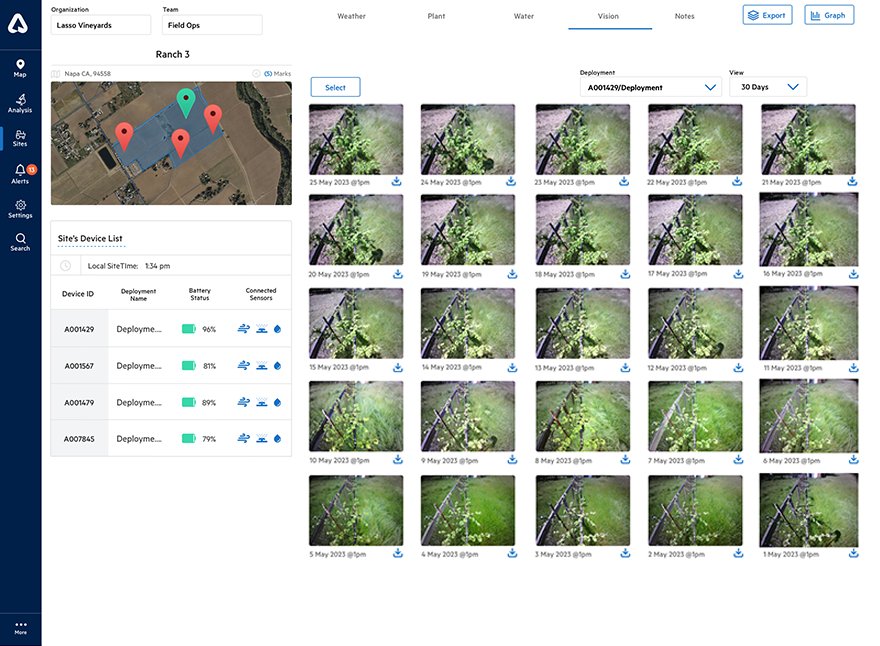 Arable Vision
Keep eyes in the field even when you can't be with daily crop images captured by the Arable Mark and delivered to the palm of your hand.
Accurate Data Delivered
Arable's data accuracy is built on a machine learning foundation that improves each and every day through an extensive calibration and validation network.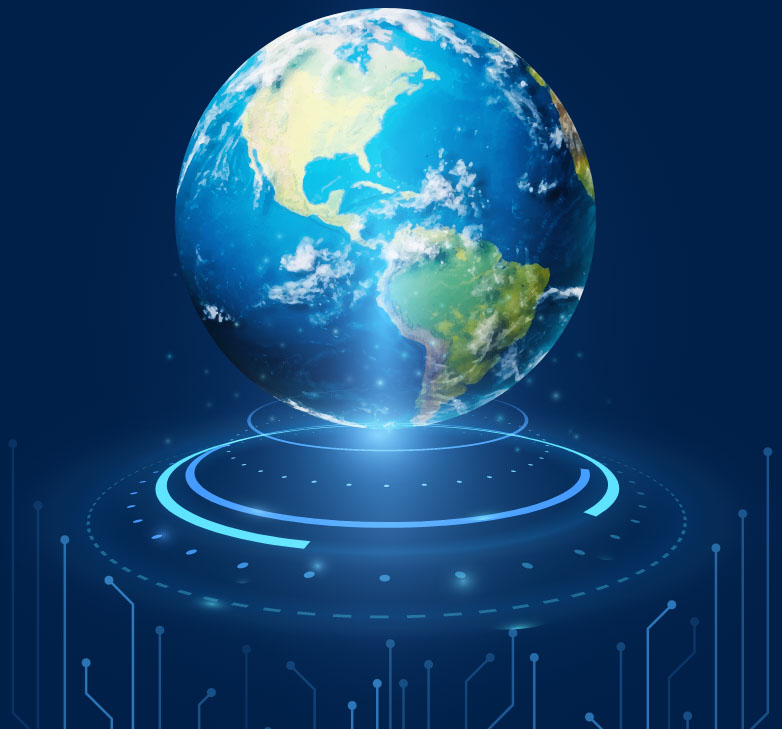 "This technology just makes sense to me. I love the platform, the user interface, and the way it interacts. It's the best of the seven different systems I've tried over the years."
ROBERTO GARZA
Agropecuaria El Arranque
Imagine Your Possibilities
Explore the many ways farming enterprises are harnessing Arable data to improve outcomes.