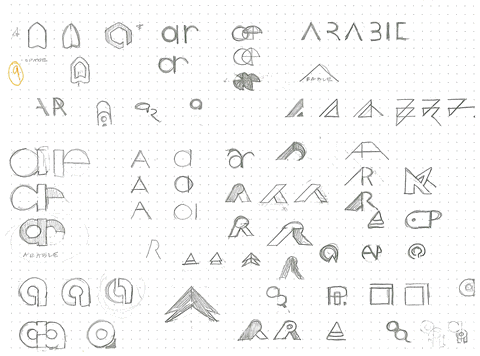 Some initial logo explorations
Backstory
When I joined Arable, we were named after our invention, the Pulsepod, but not our vision of the future. The name came from the lab it was born in: Princeton University Low-Cost Sensors for the Environment. While we had solved one piece of the problem (getting the right data), we imagined what the data could be used for: natural resource management, yield forecasts, or research to feed the world.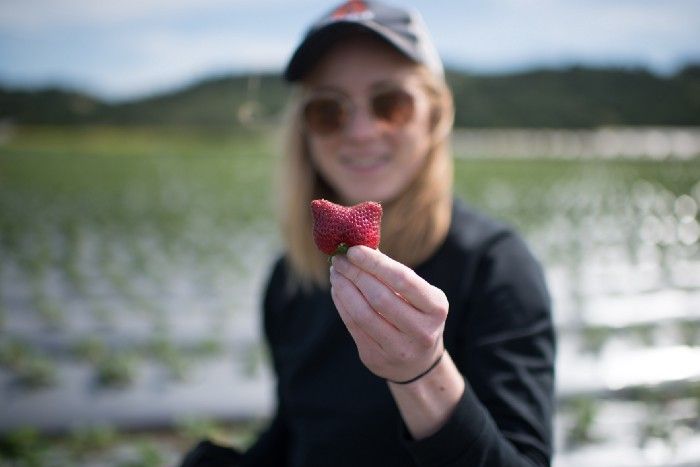 That's me…in the field.
Getting to the Core
My first undertaking upon joining Arable (over a year ago now!) was rebranding. Before brainstorming names or putting pencil to paper, our team sat down to outline our core values: Transparency. Integrity. Impact. Curiosity. Empiricism. These guide us in everything, from logo to product.
Transparency:It is our responsibility as a company to share our process, our policies, and our insights. No black boxes here.
Integrity: If you don't have integrity you don't have anything.
Impact: We will have failed if our company isn't able to empower people to make a change in the world.
Curiosity:Our thirst to experiment, to do better, to push past the status quo.
Empiricism:You can't manage what you don't measure.
We needed a brand and a name to match these values.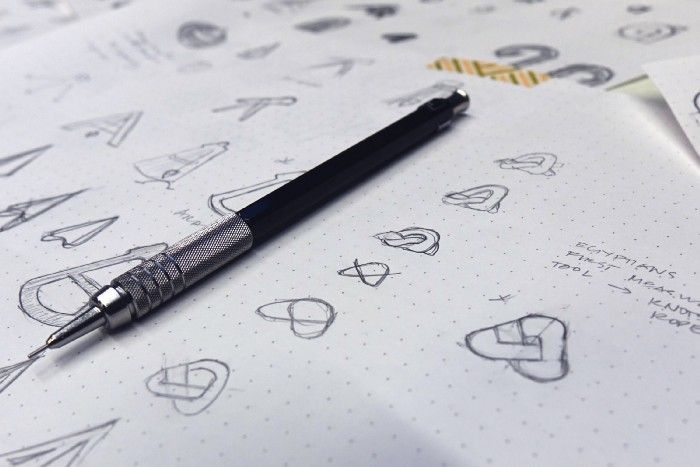 The Knot
Well I've Got Friends…
My second week at Arable, we hit the road driving up and down the California coast in our well-worn, off-smelling (do we know what died in there?) truck. We stopped in Salinas, Watsonville, Yolo, Davis, and Sonoma while listening to a bizarre mix of Garth Brooks and ESG (the only tapes we had in the car). At Davis, we visited the library at Adam Wolf's alma mater, UC Davis, and poured through old agricultural trade magazines and histories. We scoured pictures of obscure agricultural instruments, brands lost to the dusts of time, and logs of historic farming family names.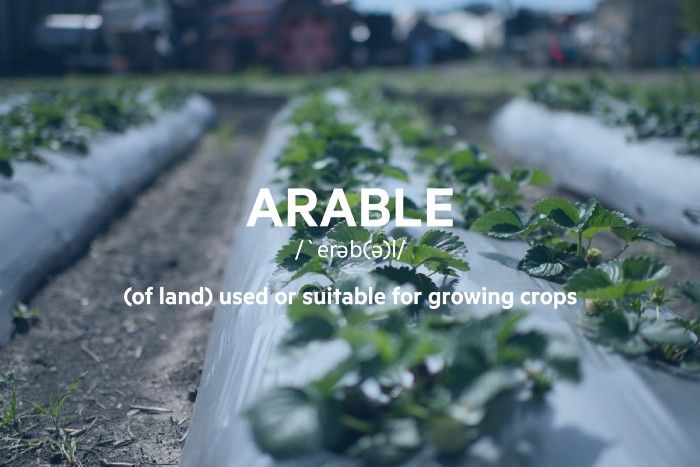 Of course, we didn't use any of that for the naming. Eventually, we decided upon the name Arable: meaning land that can be or is cultivated. It was the first name Adam suggested and I can say we exhaustively searched & racked our brains for other names until we couldn't deny it any longer: Arable. It is a name that celebrates the land, the growers, and the mouths it feeds and community it cultivates.
Measure Like An Egyptian
As I was pulling together the visual identity of Arable, the more I dove into the idea of data or the "Measurements that Matter", the more it became clear that it wasn't about the data at all. It was about the people who were empowered by it to make everyday decisions.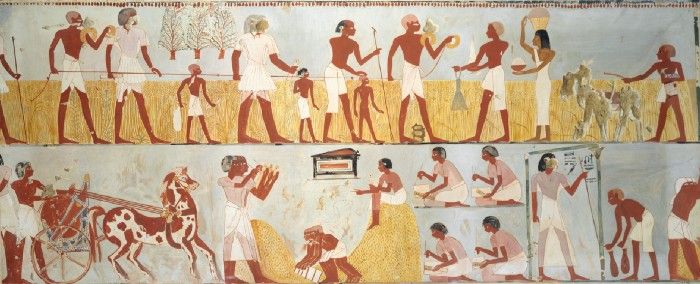 Menna Tomb, Luxor, Egypt
During my research I stumbled upon a hieroglyphic of an agricultural scene. It was of Egyptians measuring their fields of wheat using knotted rope — one of the first tools of measurement. The scene depicts men, women, and children (and horses) working together to support each other. This is where we found our logo — a knot, symbolizing both measurement, and the ties between people, land and food.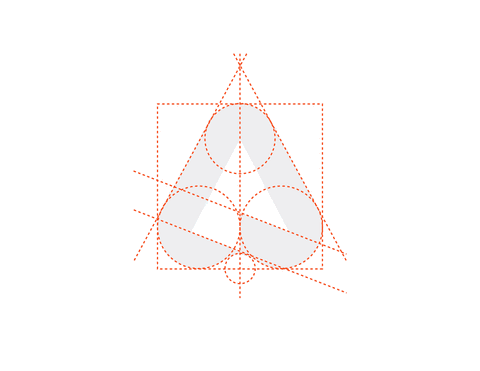 Arable logo
At Arable, we believe that given the right information at the right time, people will take responsibility to do good for their community and greater world at large. We believe this vision of the future is worth fighting for.