Field Notes: Organic Viticulture, Digital Agriculture, and a Biblical Year to Forget.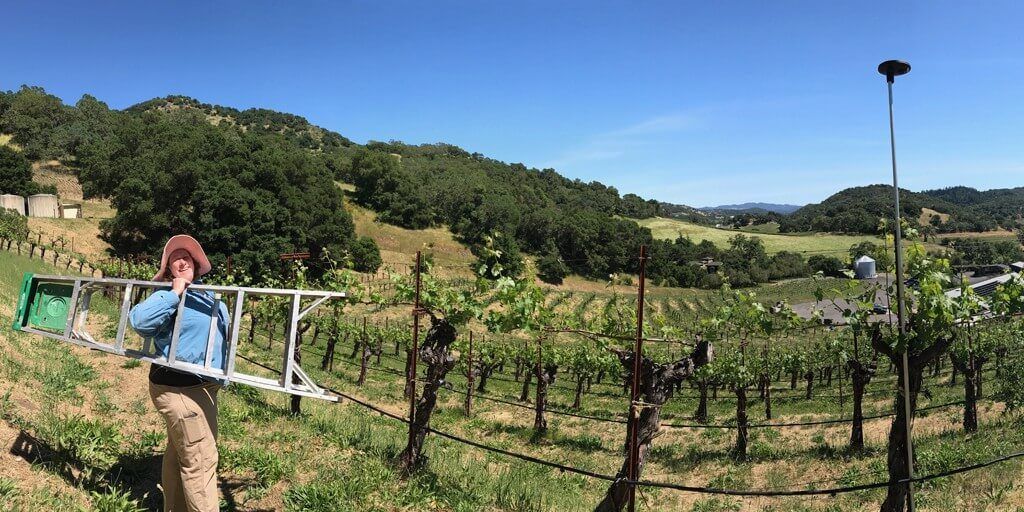 Debby working the RSV estate in Spring, 2017 near an Arable Mark.
Our team is deeply saddened by the news of the passing of Debby Zygielbaum. We had the pleasure of collaborating with Debby during her time at Robert Sinskey Vineyards. She was one of our first advocates, testers, and advisors. We formed a special bond with Debby spending long hours in the vineyards and on the roads talking everything from irrigation to sheep to family. She was blunt, hilarious, and insightful with a refined palette for wine and an unfiltered personality. One of the most truly authentic and wonderfully weird people we've ever met. She is dearly missed.
Below is an interview with Debby from the end of the 2017 growing season. We release it now in her memory. For Debby, Love Arable.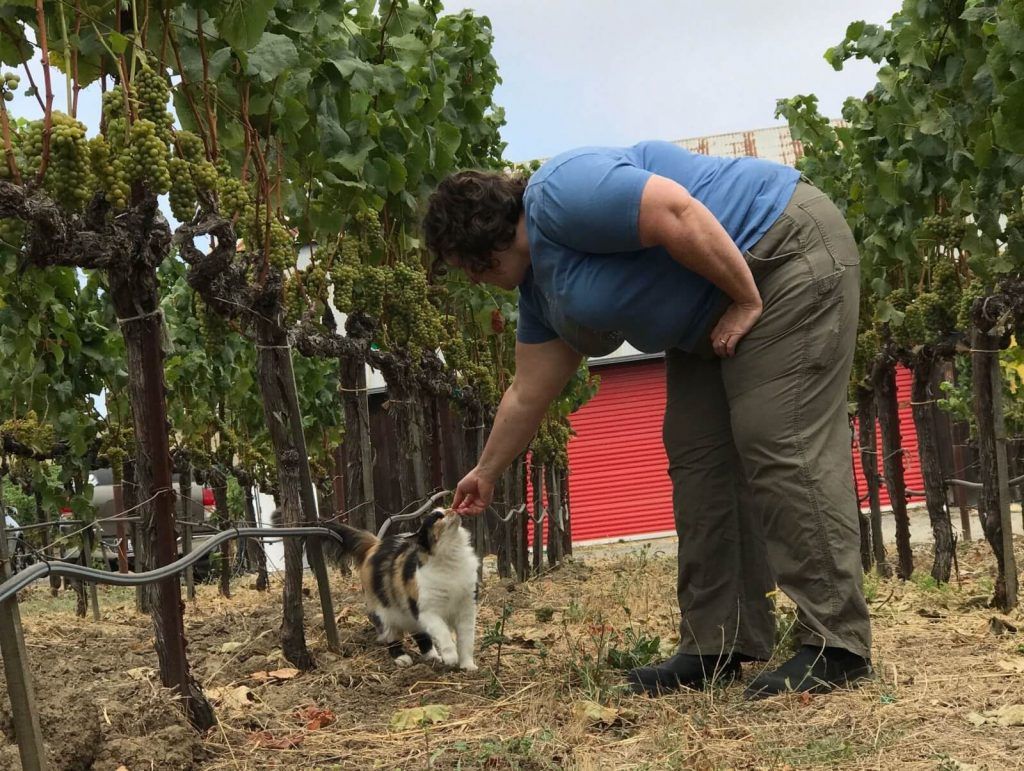 We sat down with Debby Zygielbaum, Dirt Farmer and Sheep Wrangler at Robert Sinskey Vineyards, after what can only be described as a biblical season that started in floods and ended in fire. RSV is certified organic and known for what they call their 'whole farming' practices, which include a signature herd of sheep and lambs, as well as beehives, orchards, and even some chanterelles. They have been practicing biodynamic farming for nearly three decades, but this was a season for the record books.
Yes, this was a year of extremes. I hope to never see something like it again in my life.
Arable Labs: So Debby, 2017 was quite a growing season for your fifteenth vintage at RSV.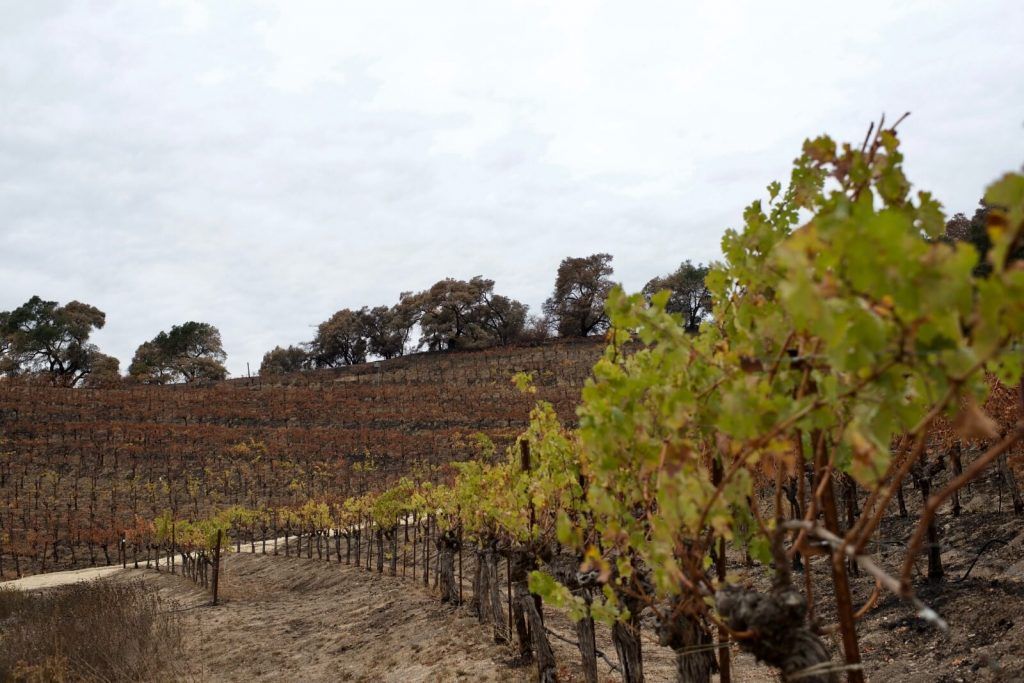 Post-harvest in the fields.
Debby Zygielbaum: Yes, this was a year of extremes. I hope to never see something like it again in my life. It started with the heavy rains, followed by a very hot summer, then a cooling period mid-harvest, and intense heat spikes. We even heard of some vineyards who had to file for hail damage. RSV started the season a little late due to all the heavy rains; we couldn't get into the blocks, it was too wet! Despite this crazy season, we had a normal bloom and great set. We had enough labor and didn't fall behind on cultural management. The hot summer accelerated the development of the fruit, but then that cold period followed. Hurry up and wait! That really wacked out the Bordeaux phenology, but it eventually leveled back out. Then the following heat spike led to a brutal twelve days of hauling ass to bring everything in. This year was fucked. I mean the wine is good, but from a farming perspective this season was so long. Harvest isn't supposed to be three and a half months! My stress levels are shot.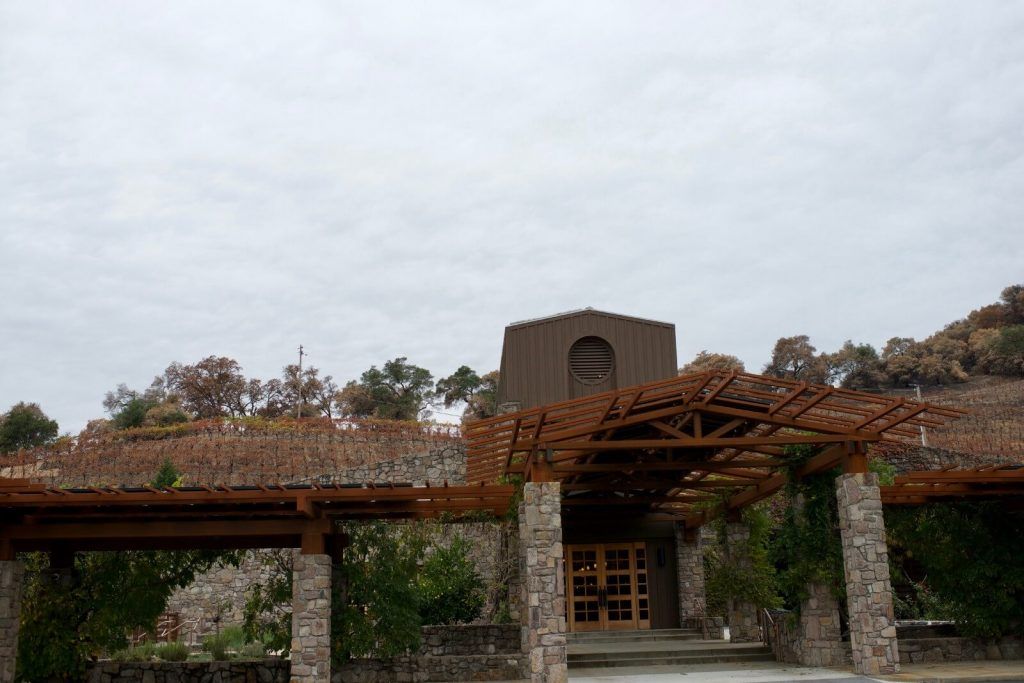 The winery still stands.
AL: We can only imagine! Especially after the fires that occurred during harvest. We've seen the photos of the charred Robert Sinskey Vineyards, SLD Estate Vineyard. Your other vineyards were luckily unscathed. How did RSV fare?
DZ: We were so lucky. When the fires broke out, we were about 80% of the way done with harvest. The winery vineyard burned, but thankfully it was already harvested and the winery itself didn't burn down. The winery was closed for two weeks. Jeff Virnig, our winemaker, and the cellar crew rescued the 2017 vintage wines that were still fermenting, that were left without power and temperature controls for two days while the roads were blocked and power lines were down. We left the rest of the fruit unharvested on the vine in the Carneros vineyards due to smoke taint. Ash was falling from the sky! My aunt got a call in the middle of the night telling them to evacuate. As they escaped, they saw the fire at the edge of their property. They lost their home and barely escaped with their lives. They said when they left they could barely see because of how thick the smoke was in the air. My partner and I were evacuated from our home for nine days. If you talk to anyone in the valley about the fire, everyone has a story like this. If it wasn't them, it was their friend, family member, or coworker.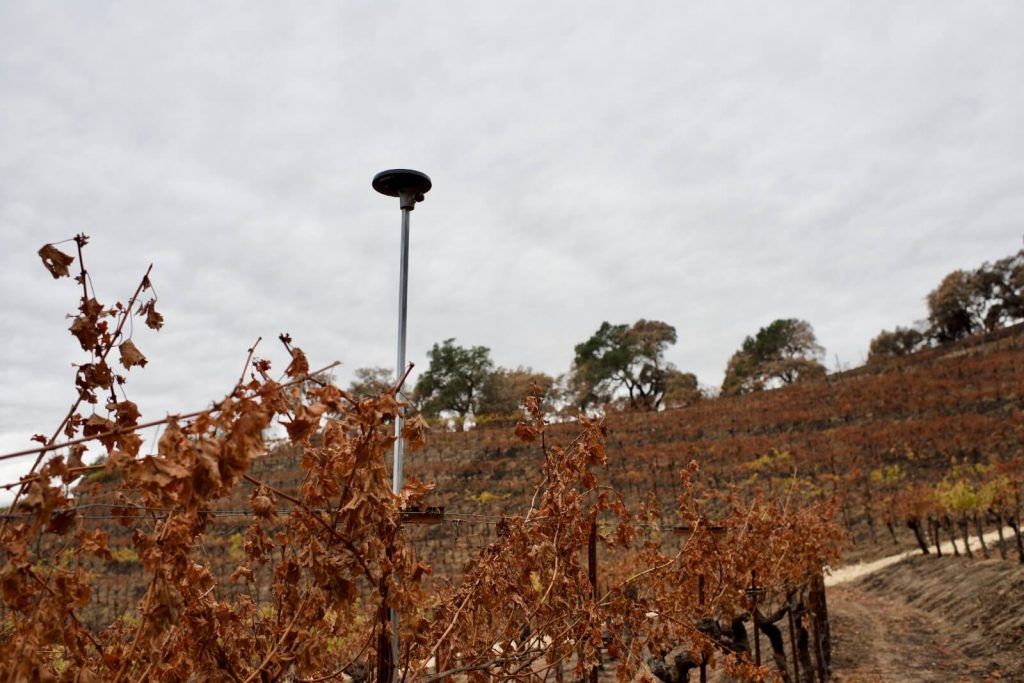 A Mark among the autumnal vines
AL: That's terrible!
DZ: We have a zero tolerance for smoke taint. This vintage will suffer from the perception that it is all tainted with smoke. But it isn't true! Anything harvested before the fires is just fine. Like I said, we were well into harvest before the fires began.
You better drink this vintage. It's delicious and we worked our asses off. You are lucky to have it!
AL: Ok. We have to ask…how are the lambs?!
DZ: They are fine! It was scary because all the roads were closed and we couldn't get to them. So we didn't know how they were for a few days. Luckily we had lots of outreach from the community to help find a home for the sheep if the fire got too close. Generally all the outreach has been overwhelming. We are very grateful.
AL: What should we be drinking from this vintage?
DZ: You'd better drink this vintage. It's delicious and we worked our asses off. You are lucky to have it! The whites did really well. Honestly, they are all amazing.
AL: What role did technology play in quantifying this year of extremes? What role does it play generally at RSV?
DZ: As I mentioned, I've been farming these vineyards for fifteen years now. I know the land, and what tools and management practices I like. We use a combination of eyeballs, machines, and data. It is important for technology to become habit if I am going to integrate it into my practices. During the heat spikes, we'd check the data from the Arable Marks to see just how extreme the extremes were. I know our winemaker Jeff was looking at the growing degree day accumulations as we got closer to harvest dates.
AL: When you aren't out in the dirt, what are you doing?
DZ: Right now I am copy editing for this rad new publication called Whetstone Magazine. They just finished their first volume of publication which sold out and are now fundraising for their second on Indiegogo campaign! It's a fantastic publication about food. They recently featured Michael Twitty, author of The Cooking Gene. Go support them!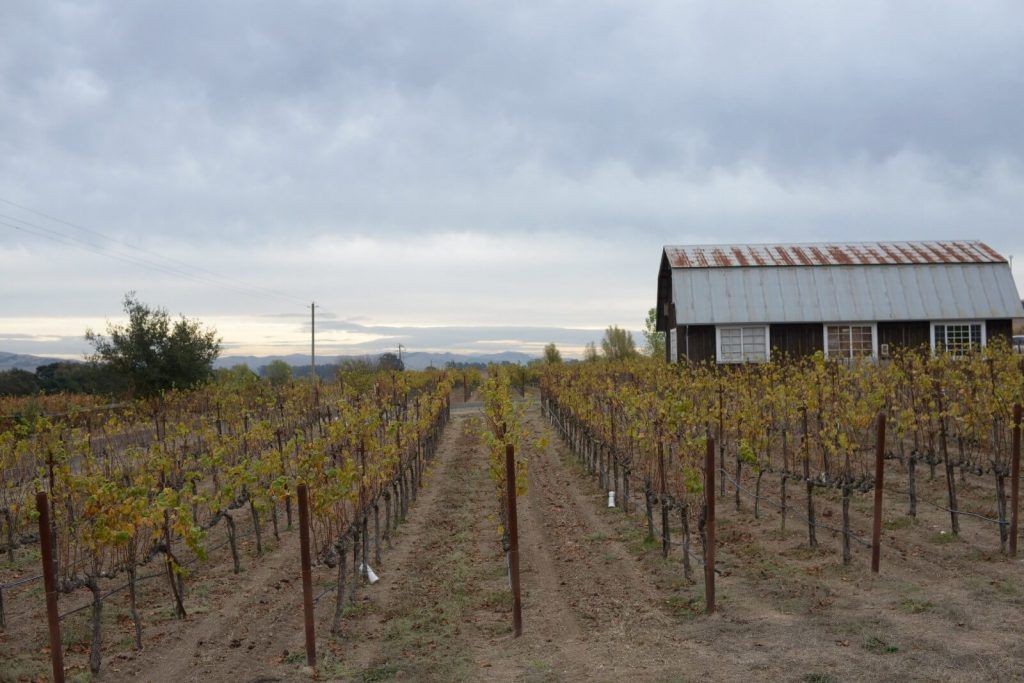 Gray day at the vineyard
AL: What can everyone do to support those affected by the fires?
DZ: Come visit! Drink wine! October, November, and December were supposed to be some of the busiest months of the retail season, but the fires seem to have deterred visitors. We are open for business!
AL: We can attest it is quite stunning here.