Richardson International Uses Arable Crop Intelligence to Fine-Tune Production
How one of agriculture's global leaders applies field insights to advance agronomic outcomes for its customers
Richardson International, Canada's largest agribusiness and a global leader in agriculture and food processing, is continuously improving its services and products. As a worldwide handler and merchandiser of all major Canadian-grown grains and oilseeds and a vertically-integrated processor and manufacturer of oats and canola-based products, Richardson recognized an opportunity to use the latest digital agriculture technology to better benchmark performance to ultimately improve yields most sustainably, leading them to add Arable to its technology stack.
Today, the company uses Arable's in-field weather, forecast, plant, soil and irrigation data for its agronomy program, CropWatch™, which includes services such as scouting, recommendations and testing to support its customers' needs.
To learn how Richardson applies Arable's solutions to advance agriculture, we sat down with area marketing representative Neil Wagner, who spearheads the incorporation of technology into the company's agronomy program.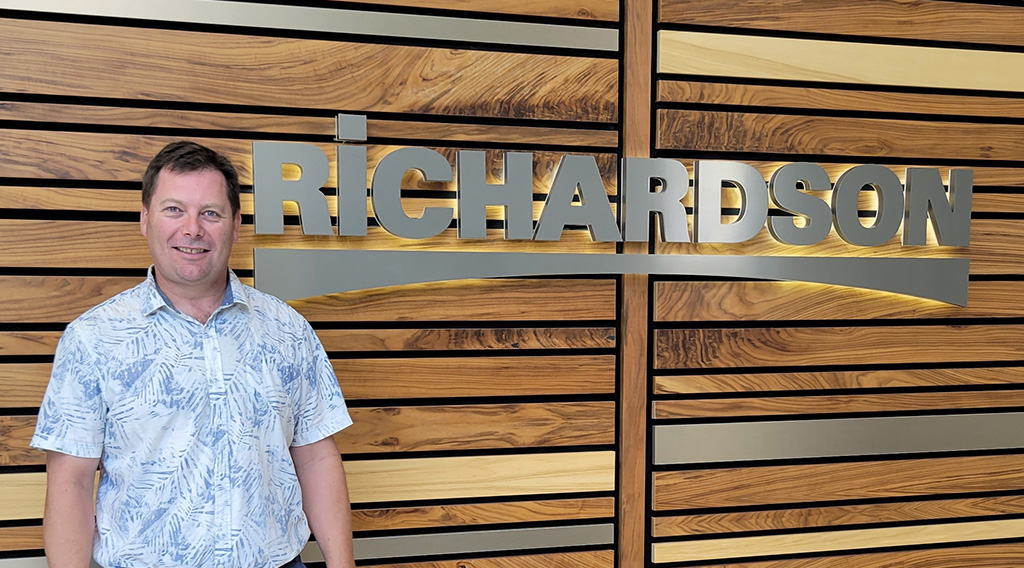 Arable: What was the problem that you were trying to solve?
Wagner: We wanted to better understand our crop production cycle for our agronomy service. We began to identify areas in which we can improve metrics, and correlate that in terms of trying to benchmark performance. I really wanted to understand how our crops are performing, particularly understanding production and how it relates to water utilization. Water is an extremely key metric to understand.
We started with gathering soil and tissue samples. And with Arable, we're now identifying soil metrics and moisture levels in the ground to understand the soil conditions along with the other metrics. This allows us to understand the starting point of where we're going. And then we capture things like seeding details and soil biology and how much the water is going into the ground as the season progresses. From there, we can capture information related to tissue samples to tell us how the crop is, the nutrients there, and we identify environmental conditions as they go and how that is impacting the crop.
Arable: Share more about how you're watching the biomass increase and how this relates to your process.
Wagner: We're watching the whole development of the plant as it grows, and when it progresses to more of a peak biomass, then we start to be concerned about protecting the plant that's there and have to identify disease risk, insect damage, and more. At that stage, Arable's in-field weather metrics play an extremely important role to help identify this.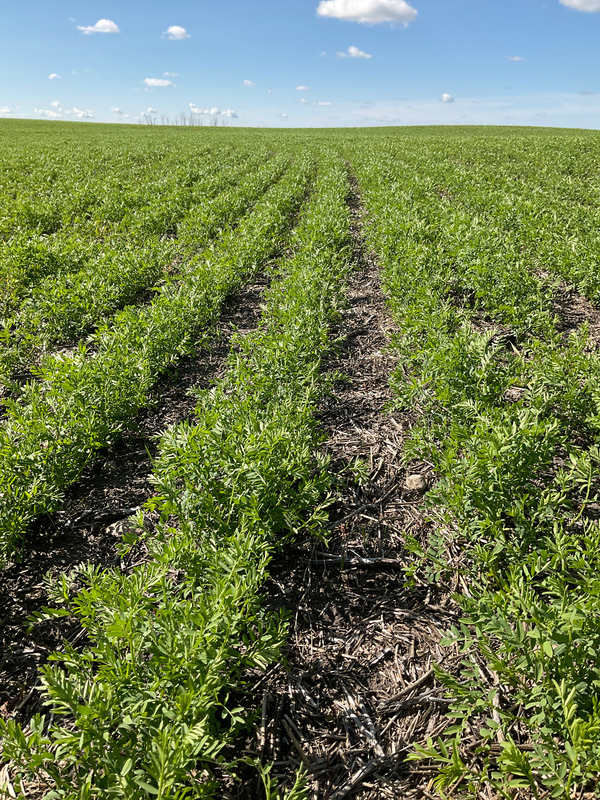 Then, we reach a point to begin to understand the harvest. When we look at yield, we can start to build the story and identify all the things that we've watched and collected around the year and start to understand how all those contributed into the end-result yield. Since we're trying to maximize the amount of return on everything that we've invested into that crop, we can then look at our yield and better understand which were most successful.
Once the harvest is complete, we're not done. We go back for a soil sample and see what's remaining in the ground. This gives us insight and helps a great deal in planning over the course of the winter. Then, we execute the fall work and get ready for the following spring. So looking deep into the soil, not only from a nutrient perspective, but also now understanding how the ground freezes up. And because we live in Canada, we have to cram the resulting insights into four months for our growing season.
Arable: You talk about environmental characterization and helping understand what made a return on investment during the drought last year. Did you feel like having location-specific data helped you explain to a grower when maybe a product didn't work for them, or why nutrients they apply maybe didn't look like they paid off because you were able to better characterize the site to them?
Wagner: Actually in a year like this when we've had plenty of water, the data was more important to have to explain the ending yield and why they may have not lived up to the conditions. For example, if they were spraying in the wrong type of conditions, they may not have had good efficacy. And so by looking at the soil probes that we had in the ground, we understood how the roots stayed shallow and didn't need to drive for water. This rainfall also contributed to a second flush of weeds, which had a big impact on shallow-rooted crops, translating to loss in yield. The technology made it possible to watch root activity, and understand where the roots were feeding.
Arable: Can you enlighten us on what would you do with that insight and outcome?
Wagner: You're looking at better, more effective timing for your spray applications, or maybe you're going to use a completely different product that will help you control those flushes of weeds. The rooting depth also tells us what to expect for grain quality as the season progresses. When the plant is producing seeds, we can see at what depth active roots are. The nutrients available at that depth is what will go into protein levels.
Arable: So this could also contribute to decisions next year and how you would do things differently.
Wagner: Yes, that is the opportunity we have to go back and analyze every information that has been recorded so that we can make better recommendations. Another example is with disease. We used our technology to identify metrics that were occurring during the process, and now we can understand when we need to place a trigger on to prepare for a fungicide application. Going forward, we'd like to develop metrics to alert us of what is going on both above ground and below ground.
Arable: Can you tell us more about your work to monitor nitrogen mineralization and how rain was affecting those rates?
Wagner: What we learned in the last few years is rainfall is the key to understanding mineralization as opposed to soil temperature. We had previously assumed we had to wait for soil to cool down to a certain temperature before you had quality soil sample results. And what we found was a much stronger association to the amount of water as opposed to temperature. So even though the temperature was lowering, we were still getting really good, strong mineralization rates. We now better understand this relationship by incorporating rainfall soil moisture, carbon testing, and nutrient testing.
We dove deeper into that finding this year. Our process was to wait for a rainfall, then I soil sampled every second day over the course of a three-week period of time to try and capture the period of mineralization that was going on in the soil. This confirmed exactly what we had mapped out the prior fall: it didn't actually matter on soil texture. The spike in carbon was 11 days from when the carbon levels would spike in soil after a rainfall. So the rainfall would need to be approximately 0.7" to cause a spike in reactive carbon in the soil. And from there, from that reactive carbon, is then when the activity happens to begin the release of nutrients and your site recycling happens from that point. Interesting, the soil texture did affect the timing of the release of nutrients from the peak carbon activity.
Arable: What are other factors to consider, and how are you using these combined insights moving forward in your recommendations and activities, particularly around predicted rainfall events?
Wagner: If you do any sort of variable rate prescriptions at all, you need to understand your mineralization potential based on where it is in the field. So if you've got a high mineralization potential area, it's going to release a great deal more nutrients than a low area one. And so you have to factor that in when you're making your prescriptions and subscribing your rates.
Fertility is a lot more than just managing nitrogen. What is more difficult to understand is the other nutrients, since there are no optional nutrients – they're all important. What we strive to do is put them back into balance, which may mean lowering the nitrogen pool and increasing perhaps your micronutrient pool or your potassium pool or whatever the case may be, whatever the results are from your testing. And so that's why it is important to understand mineralization rates and the balance within the soil so that you're fertilizing it properly.
The idea behind capturing the rainfall and the mineralization is to understand that after I've got a rainfall, I know basically within two weeks I'm going to get those nutrients. But, at what stage are these being released? And that I can factor in if I need to stop stress, or do I have to add a foliar? Am I out of balance? All of those sorts of things are important to understand.
Arable: Switching gears, what's your dream as far as a digital footprint that you would want to set up across your territory, and what's your goal that you would be getting out of that footprint?
Wagner: Our service program prides itself on being able to collect information. By gathering this information and using more field-specific data, I can really fine tune the production from those fields. Ideally, I want to have as dense of an Arable installation as possible so that I am getting very specific recommendations. Right now, we are doing it per region and would like to get to the field level and then, down to a zone level.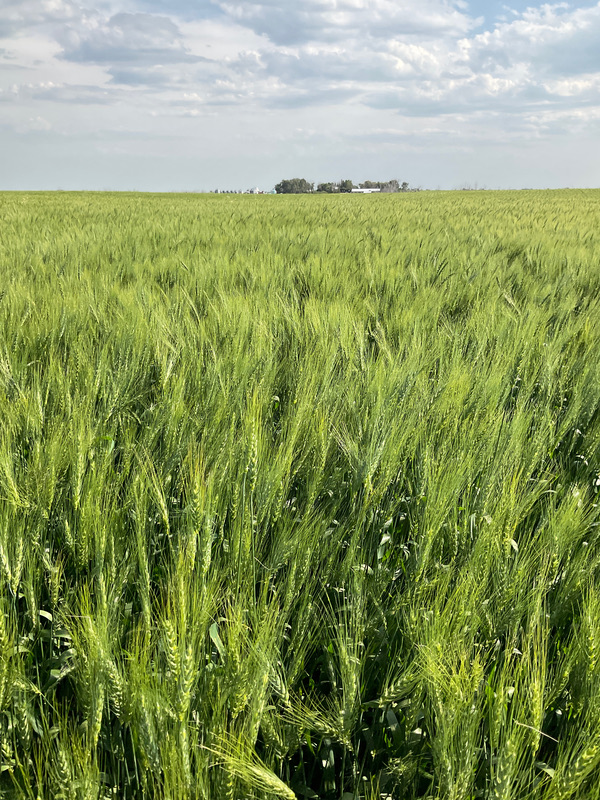 Arable: How has your ability to collect data changed the way you think about your future?
Wagner: CropWatch was initially born because the fertilizer market was deregulated in Canada. Growers needed help, and we found better data measures extremely key to understanding how products are intended to be used, how much, and if they're practical. What occurs from collecting more data is the opportunity to work a lot closer with our customers and work towards outcomes that they want.
We test to determine credibility, which allows us to better recommend products from a position of knowledge and be that trusted advisor to our agronomy customers.
Arable: Thanks for joining us, Neil!
Click here to learn more about the latest Arable innovation, the Mark 3, and how it helps ag and food companies improve operations.