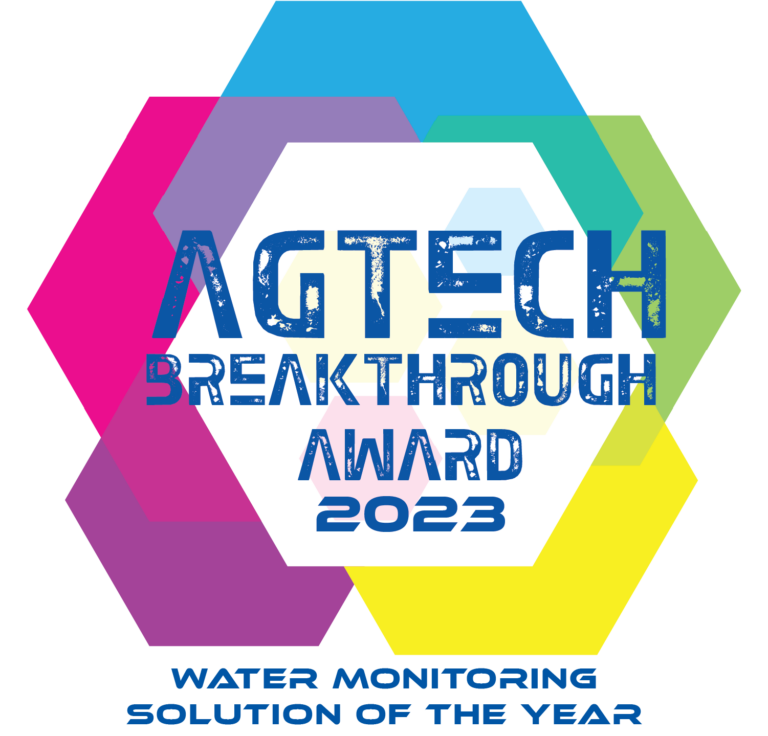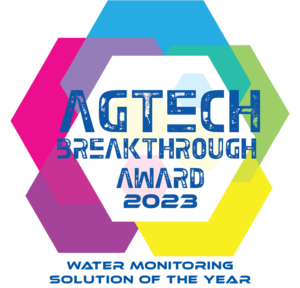 SAN FRANCISCO, August 17, 2023 – Arable, the leader in crop intelligence, announced today that it was recognized as the 2023 "Water Monitoring Solution of the Year" by AgTech Breakthrough. AgTech Breakthrough is the premier market intelligence organization that recognizes leading companies, technologies, and products in the global AgTech market. This latest accolade reinforces Arable's commitment to advancing sustainable agricultural practices through powerful, data-driven insights.
With climate change intensifying droughts worldwide, water scarcity poses an immediate threat to agriculture. At the same time, population growth is driving up food demand. This supply-demand gap is only expected to grow, demonstrating the urgent need to maximize water use efficiency through precision irrigation.
Arable's water monitoring functionality eliminates uncertainty by determining optimal irrigation timing, accurately assessing the required water volume to maintain ideal soil moisture levels and manage crop stress, and precisely recording the water applied.
"We are truly humbled to be recognized for our efforts to solve one of agriculture's most pressing challenges," said Jim Ethington, CEO of Arable. "This award validates our vision of a future where every farm has the data needed to optimize water use. Our team is inspired to continue developing innovative solutions that empower growers to achieve more with less." 
"This award validates our vision of a future where every farm has the data needed to optimize water use."

JIM ETHINGTON, CEO, Arable
This is Arable's third consecutive Agtech Breakthrough award win. It was named "IoT Monitoring Solution of the Year" in 2021 and "Crop Monitoring Solution of the Year" in 2022. This recognition further affirms Arable's proven track record of delivering excellence and innovation for agriculture.
"Arable's innovative solution is our 'Water Monitoring Solution of the Year' as it takes water monitoring to the next level," said Bryan Vaughn, Managing Director, AgTech Breakthrough. "Real-time, in-field water monitoring is essential for optimizing agricultural irrigation practices. The insights provided by Arable make it possible to optimize irrigation strategies, align with the urgent need for sustainable water management and maximize the potential of every precious drop."
Arable is currently employed by some of the world's leading farming enterprises, providers of agricultural inputs, food and beverage companies and research organizations. The company's integrated hardware and software suite delivers unparalleled insights, helping customers enhance productivity and sustainability while ensuring robust economic value throughout the food supply chain.
###
About Arable
Arable, the leader in crop intelligence, advances digital agriculture globally. Forward-thinking agribusinesses, farming operations, and food and beverage companies use Arable to be more productive, sustainable and profitable. Arable's intuitive IoT-based solution combines reliable in-field weather, forecast, plant, soil and irrigation data with advanced modeling and machine learning to deliver real-time, actionable insights into the entire crop system. Arable helps customers in more than 30 countries optimize water use, crop protection, fertilization, field work, research trials, food supply chains and sustainability initiatives.
About AgTech Breakthrough
Part of Tech Breakthrough, a leading market intelligence and recognition platform for global technology innovation and leadership, the AgTech Breakthrough Awards program is devoted to honoring excellence in agricultural and food technologies, services, companies, and products around the world. The AgTech Breakthrough Awards program provides a forum for public recognition around the achievements of AgTech companies and solutions in categories including farm management, indoor farming, foodtech, automation, IoT and robotics, analytics, and more. For more information, visit AgTechBreakthrough.com.
Media Contact:
Justin Mauldin
Salient PR
press@arable.com
+01-737-234-0936