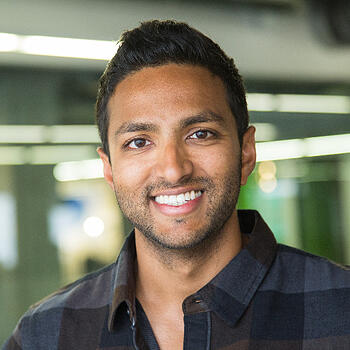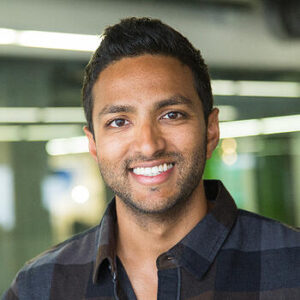 SAN FRANCISCO, Calif., April 6, 2021—Arable, a leading IoT-enabled SaaS agricultural technology company, announced today the appointment of Vilas Rao as its first Chief Revenue Officer (CRO). Rao will be responsible for global sales, marketing, customer success and business development.
Before joining Arable, Rao worked for six years as VP of Strategy of The Climate Corporation, the digital farming business unit of Bayer Crop Science. At Climate and Bayer, Rao helped evolve FieldView from a pioneering digital agriculture startup to a global enterprise agronomic data & analytics platform. He also led engagements on global agriculture and sustainability practices with world-renowned enterprises at McKinsey & Company. Rao will use his wealth of experience in global agriculture and analytics to lead Arable's commercial team as the company expands its reach into the agtech market.
"I'm thrilled to have Vilas join the team," said Arable CEO Jim Ethington. "He brings incredible experience to Arable, identifying and capitalizing on market opportunities, forming and inspiring teams, building fruitful global partnerships, creating successful solutions for customers. Vilas also brings great integrity, intelligence, and dedication that I know will make him a critical addition to the team."
As an experienced and strategically oriented executive in the agtech space, Rao will be joining the Arable executive team at a crucial time. The company is at an inflection point, scaling their solutions around the world with some of the largest, most innovative companies in agriculture and food. In an industry facing growing challenges around increasing productivity per acre to feed a growing population in a volatile climate, Rao's role will be to position Arable as a keystone in achieving this goal as sustainably as possible.
"I joined Arable for a simple reason: you can only manage what you measure, and our food system lacks a simple, reliable way to measure what's happening on our planet's farms and fields," said Rao. "Arable is in a position to be the industry standard for data and intelligence on the farm and through the food system, and I'm excited and honored to lead the commercial team to the next level of near-term growth and long-term sustainable success."
Rao received his BA in Economics from Stanford University and a Masters in Public Policy from the Harvard University Kennedy School of Government.
####
About Arable
Arable helps the most innovative companies in agriculture to optimize decisions and understand crop outcomes through better data. Its integrated hardware, agronomic modeling, and software suite enable farmers, agronomists, researchers, processors, and food companies to understand the full crop system at the plant, field, and regional level. This helps reduce risk, improve productivity, and optimize for sustainability.
Arable continues to receive several recognitions, including the Irrigation Association's Best New Product of 2018, Plug & Play's Top 10 Ag Tech Companies to Watch in 2019, THRIVE's Top 50 Companies for 2020, and the 2021 AgTech Breakthrough "IoT Monitoring Solution of the Year" awards. Based in San Francisco, the Arable team is led by former Climate Corporation executive Jim Ethington, and brings a diverse set of experience across crop modeling, IoT, data science, software engineering, and farm management.
For more information on Arable's solutions and how the company is reshaping agriculture, visit arable.com. To see how they're building and expanding the team, view Arable's open positions at arable.com/jobs.