Raizen's Pulse Innovation Hub and Arable Collaborate to Make Sugarcane Production More Sustainable
In our changing climate, producing sugarcane sustainably is becoming increasingly difficult. A new project launched by Raízen's Pulse Innovation Hub and Arable, and supported by the Bonsucro Impact Fund, aims to help solve this global problem.
Sugarcane Production Suffers in a Changing Climate
Brazil is the world's leading sugarcane grower, with an estimated yield of 621 million metric tons for the 2022-2023 crop marketing year. In recent years, however, adverse weather conditions have impacted crop production as well as the productivity of the Brazilian sugar-energy sector. Climate instability has been shown to influence up to 43% of the productive efficiency of sugarcane in São Paulo. One of the most affected regions is the Center-South of the country, which accounts for approximately 90% of the Brazilian sugarcane harvest according to data from the Sugarcane Technology Center (CTC).
March and April 2021 were the driest months in Brazil in a century, with precipitation 67% lower than the historical average. During this period, the rains in the west of São Paulo, which usually vary between 50 and 100 millimeters, totalled less than 10 millimeters. In December 2021, the drought paralyzed sugarcane milling and sugar production in the region. Some local cities, such as Andradina, have accumulated a water deficit of 1,200 millimeters over the past four years.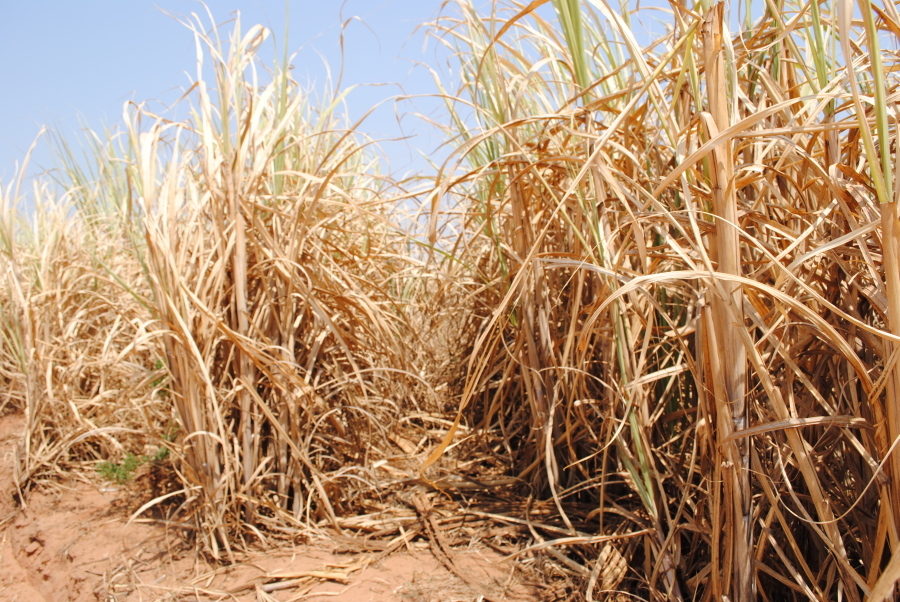 In addition to long periods of drought, frost also negatively impacted productivity, damaging regrowth and delaying sugarcane field development. Data from the National Supply Company (Conab) confirm that the combination of drought and frost in the Center-South region of Brazil caused a 10.6% drop in sugarcane production in the 2021-2022 harvest when compared to the previous harvest.
As anticipated future unpredictable weather patterns are expected to put increasing pressure on the agriculture industry, the importance of innovation and the need to adopt sustainable growing practices has never been greater.
The Sugarcane Sustainability Project
In an effort to tackle these issues, Raízen's Pulse Innovation Hub and Arable jointly launched a digital agriculture project called "Monitoring network for efficient use of water and pesticides in sugarcane production." Raízen is a comprehensive energy company and leader in biofuels, and is also one of the largest sugarcane producers in Brazil. Pulse Innovation Hub, Raízen's open innovation hub, focuses on developing and testing technologies that contribute to a more sustainable sugarcane production system.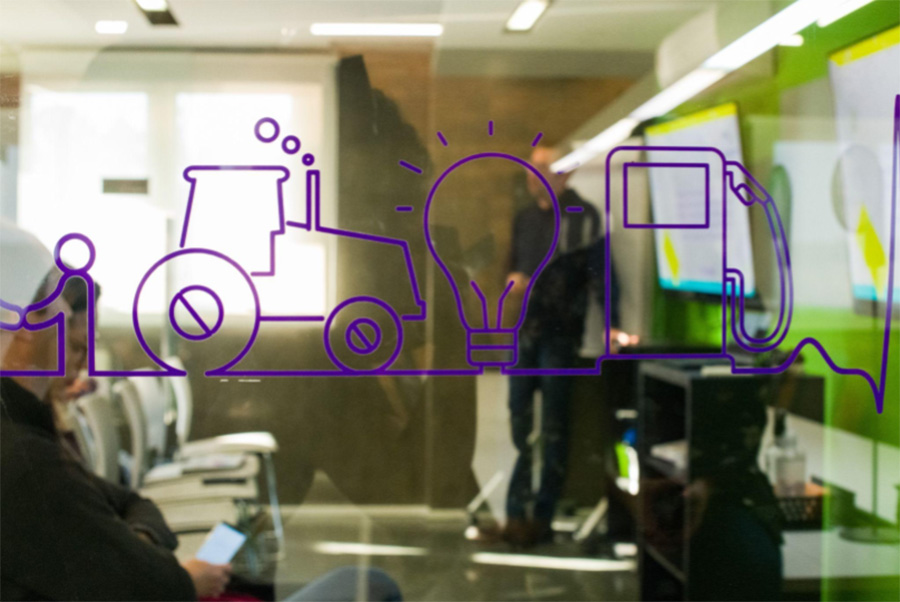 The joint project brings together agricultural experts and digital innovation leaders with the goal of increasing the sustainable production of sugarcane through the use of digital crop intelligence tools. Key project objectives include:
Help producers better manage their production according to their microclimate and mitigate climate risks
Reduce production costs and economic losses
Future-proof the bioenergy sector in Brazil and contribute to the energy transition
The project is also aligned with several United Nations Sustainable Development Goals (SDGs), including: SDG 2, Zero Hunger and Sustainable Agriculture; SDG 7, Clean and Affordable Energy; SDG 8, Decent Work and Economic Growth; SDG 9, Industry, Innovation and Infrastructure; and SDG 12, Sustainable Consumption and Production.
Given the project's promise, global relevance, and scientific approach, it won a grant from the Bonsucro Impact Fund, an initiative of Bonsucro that invests in projects which address critical sustainability challenges in the sugar-energy sector.
Bonsucro is the leading global sustainability platform and standard for sugarcane, one of the world's most important crops. Bonsucro's purpose is to collectively accelerate the sustainable production and uses of sugarcane. It has more than 280 members in over 50 countries.
A Strategic Approach
The project's methodology includes testing and validating the efficient use of water and pesticides related to crop and weather conditions and consists of three stages: 1) implementation, 2) monitoring, and 3) evaluation.
Implementation
Sugarcane suppliers participating in Raizen's Jornada Cultivar were selected as project participants. Arable installed weather and crop monitoring devices directly in the sugarcane plantations to monitor and collect real-time, in-field climate, soil, and plant measurements.
Jornada Cultivar brings together 320+ suppliers representing approximately 80% of the volume of sugarcane acquired by Raizen and delivers several benefits to these suppliers through products and services focused on four main fronts: increased productivity, benefits, financial efficiency and employee management.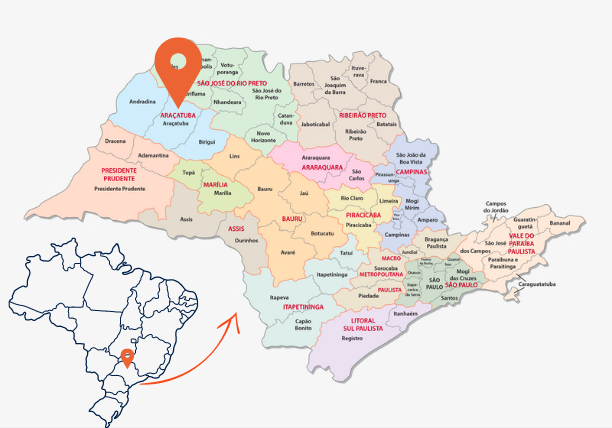 According to Ricardo Campo, coordinator of Open Innovation at Raízen and manager of Pulse Innovation Hub, "By connecting our partners from Jornada Cultivar and Arable in this project, we maximize our mission by promoting and enacting good practices alongside our partner sugarcane suppliers."
Monitoring
Arable's crop intelligence solution combines weather, plant, soil and irrigation data collected by the Arable Mark—a state-of-the-art in-field sensing device, with advanced modeling and machine learning. Data collected by the Mark is automatically uploaded to the cloud, then modeled and analyzed by the Arable's Insights engine to deliver comprehensive, real-time, actionable crop insights. The resulting intelligence is delivered to the user via a mobile app, web-based interface, and API.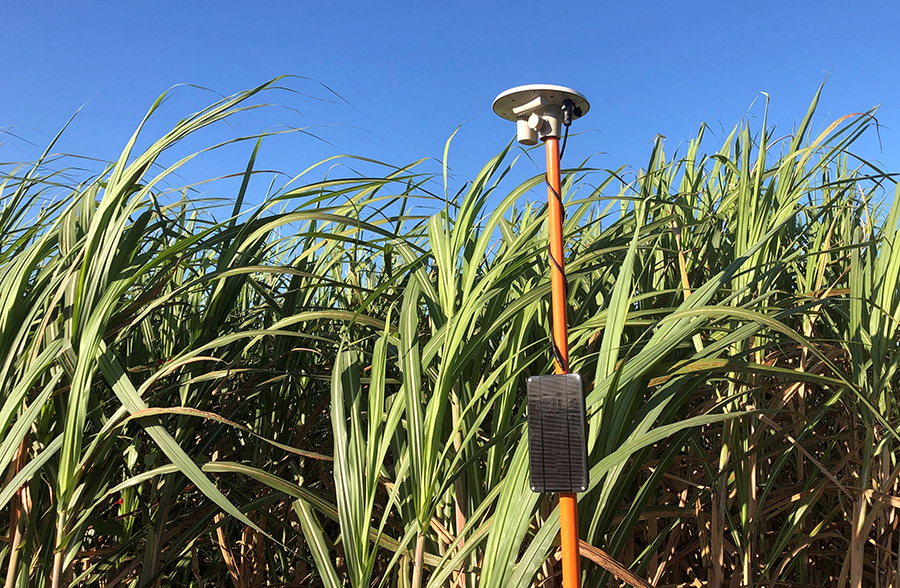 With field-specific information available in the palm of their hand, producers have easy access to the information needed to make the right decisions at the right time, including weather forecasting and alerts that help optimize the use of water and other resources.
According to Caio Souza, meteorologist at Arable Brazil, "Arable has helped farmers in more than 30 countries to improve productivity, with success stories in reducing water and pesticides. In Brazil, we see a great potential to contribute to the sustainable practices of sugarcane, a crop of great relevance in the production of food, energy and for the country's economy."
Evaluation
The project launched in December 2022 and initial results are expected mid-2024. It will be consistently monitored and evaluated throughout that time so organizers can better understand and share how digital transformation in agriculture can make crop production more innovative, sustainable, and resilient.
According to Bruno Périco, Business Development and Partnerships coordinator at Raízen: "We understand that growers are more likely to adopt sustainable practices when encouraged. In this regard, access to new tools and the sharing of responsible agricultural practices play a fundamental role in the sector, and will be continuously encouraged by Raízen and our partners."