Who We Are: Jess Bollinger, VP Sales & Business Development
Meet Jess Bollinger, VP Sales & Business Development. Jess aligns Arable offerings with the local ground truths of culture, climate and geography, to meet each customer's specific needs. She also decides where in the world we go next. Here's her story.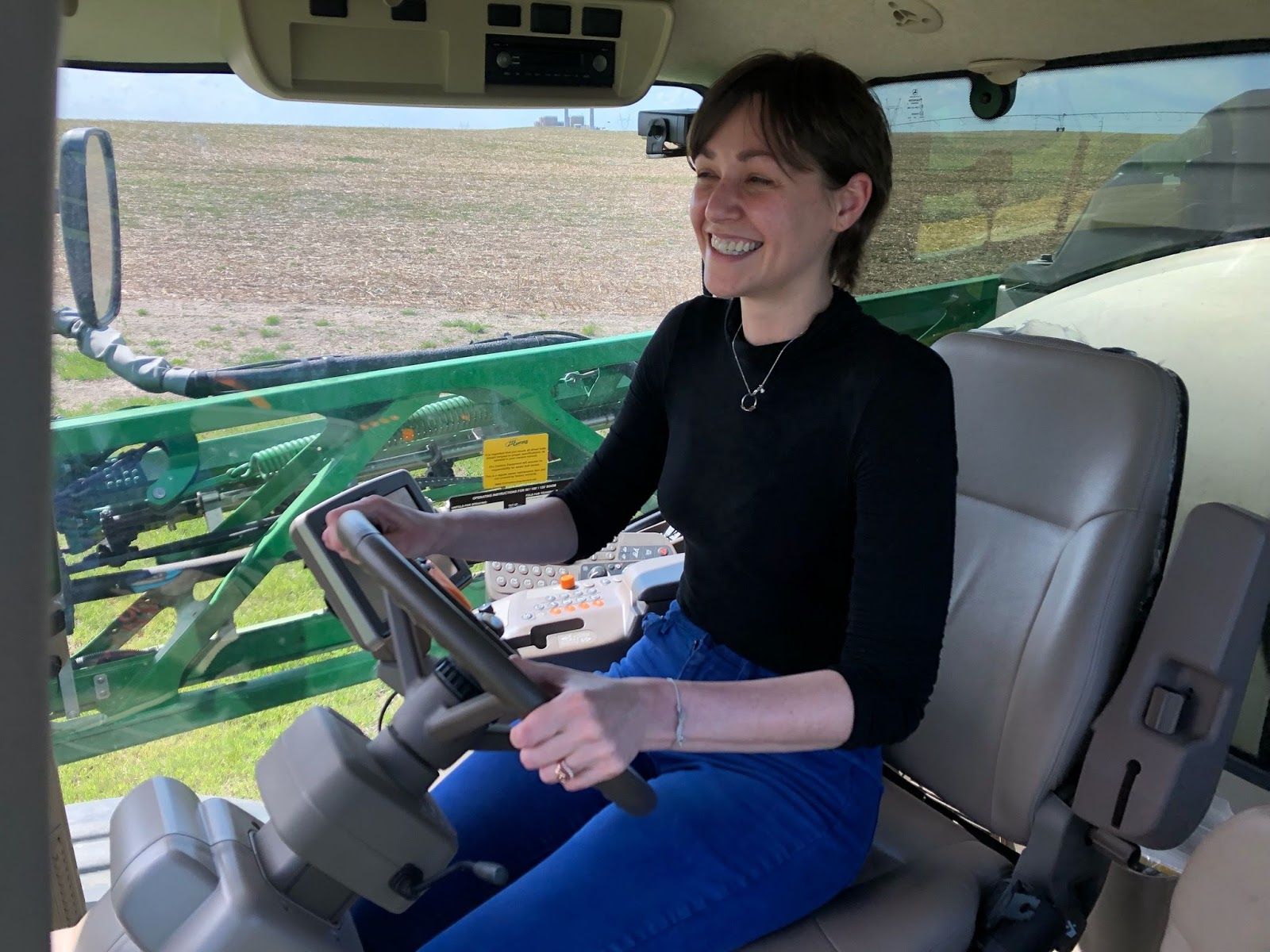 Jess Bollinger in the driver's seat of a sprayer on a visit to Roric Paulman's farm in Nebraska.
Jess is a force of nature, so when she talks about sustainability, you want to listen. She always connects the dots. "It's important to understand resource use and climate change and those who are adversely impacted by it," she says. "What we're doing—building hardware and calibrating data for environmental settings—is incredibly challenging and complex, but an important step towards closing yield gaps and managing inputs."
Aligning ideals with action is important to her. In her new role as Arable VP Sales & Business Development, she's in charge of global customer success, from large scale potato operations in Australia to small research fields in Zambia. She also pinpoints areas for growth, regions where access to Arable's calibrated weather data could make life better for growers and communities alike.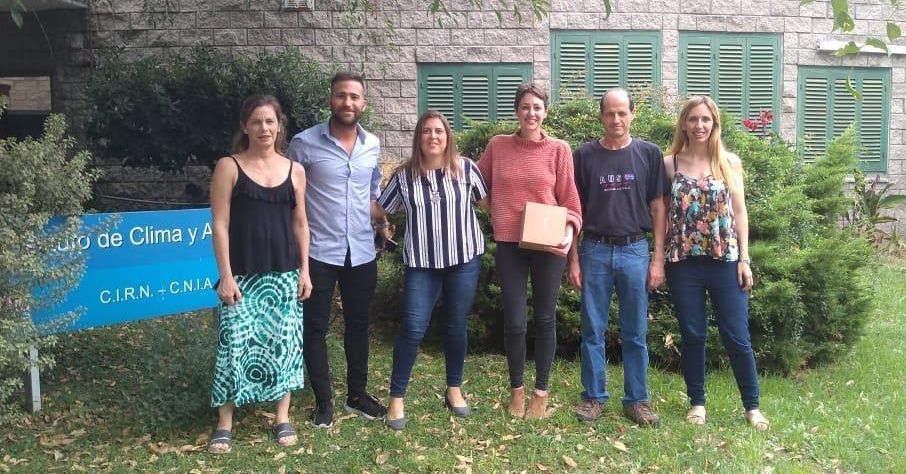 On a visit to Argentina, from left to right: Gabriela Posse (INTA), Gonza Arocena (Grupo Isidoro), Mariana Stegagnini (Fundación CEDEF), Jess Bollinger (Arable), Roberto de Ruyver (INTA), and Valeria Guerra (INTA).
The path Jess takes is impactful and immersive, whether she's on the clock or off. She's worked on economic development projects in both Mexico City and Rwanda, and to mitigate sea level rise in New York City. She's also been a strategist for UNICEF, the ultimate aid organization.
Making a difference means everything. This year, through work spearheaded by Jess, we are partnering with the World Food Programme (WFP), insurance organizations, and local ag extension workers in Maputo, Mozambique to demonstrate how climate and crop data can build resilience through better advisory services and improved parametric insurance offerings to smallholder farmers in WFP's R4 Resilience Initiative. We are super excited about the potential of this data set to underpin needed investment and mitigate climate risk in this region.
For work—and fun—Jess spent the winter researching Ukraine's changing land ownership models. She recently flew to the emerging European breadbasket, her first non-virtual customer meeting in over a year.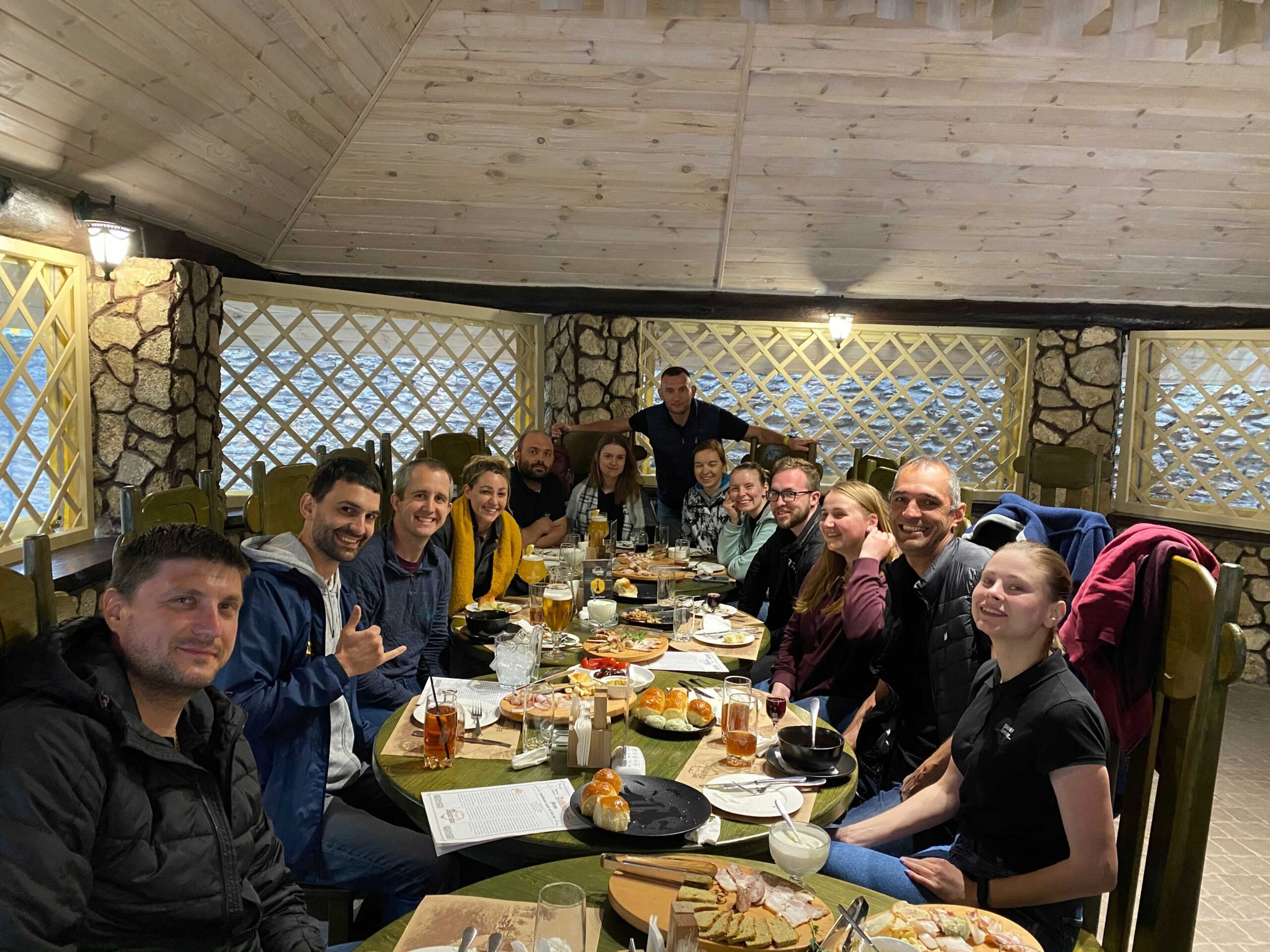 Jess (in yellow scarf) and Arable's Director of Channel Development Josh Merryman (to her right) feasting at a dinner in Ukraine hosted by SmartFarming.
"I love to visit researchers and growers and understand how they're farming and to learn about their specific cultural context," she says. "I talk to customers every day but it's really helpful to visit and see the operation to understand where our technology makes sense and where it doesn't. When thinking through digital technologies, there are places where it will obviously be a fit—but there are so many other factors to consider to make it successful: telecom, logistics, language support, and usually finding the right partner to help us with localization and market entry become as important as the product itself."
Less travel over the past year has meant more time in her backyard where she planted a garden for the first time. Jess now grows star jasmine and honeysuckle, fragrant, unfamiliar vines that don't appreciate the east coast climate where she grew up. "Gardening in California is much different than New York City," she says, describing how work and play sync in her sunny microclimate. "It's just kind of magical here."
To learn more about Jess and how she grows Arable customer relationships, check out this interview with agronomist Mason Lanphear and this conversation with Dr. Lineu Rodrigues, one of the world's leading specialists in irrigation, water resources and hydrology.